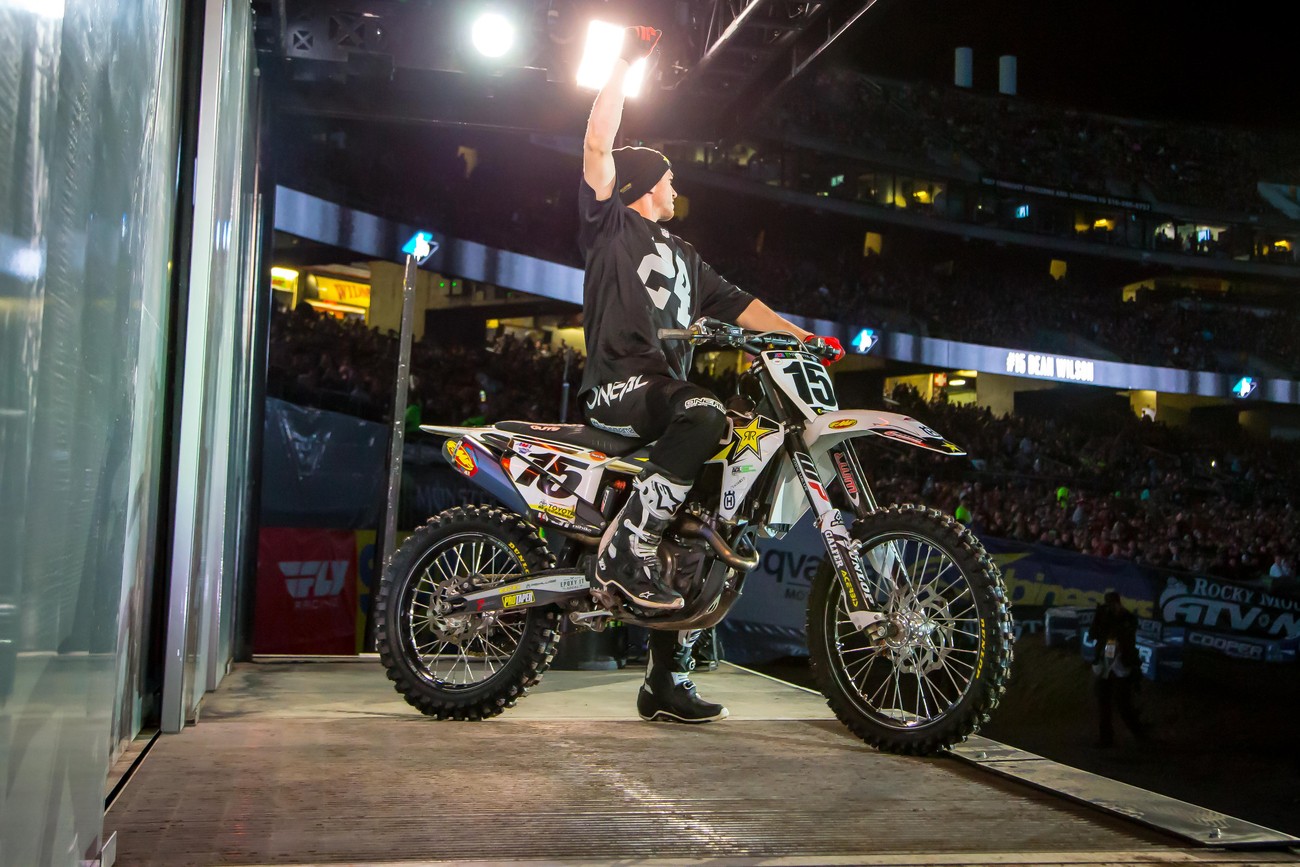 Features
Dean Wilson Has A New Training Partner. Spoiler: It's Marshawn "Beast Mode" Lynch
Dean Wilson hasn't raced in the 2019 Lucas Oil AMA Pro Motocross Championship yet, due to injuries he suffered near the end of Monster Energy AMA Supercross in April. But Deano has kept us up to speed on his progress. He recently shared an Instagram post stating that he had gotten on the bike again, although he isn't fully ready to race yet. Yesterday morning he posted a picture from Fox Raceway at Pala, on his bike. But his post had nothing to do in terms of updating us on when he'll be racing again and, honestly, I'm totally okay with that.
Because instead, he posted a photo of him sitting on his Husqvarna FC 450 next to his new training partner, NFL running back Marshawn "Beast Mode" Lynch.
Not only am I impressed that Lynch has his own Beast Mode graphics, O'Neal gear and Alpinestar Tech 10s, but he also has tinted 100% goggles to represent his dark-tinted vision he used to rep on his Schutt helmet during his time with the Oakland Raiders. But golly, my man is on an FC 450?! Making it look like an 85! The dude must go just as hard on the track as he does on the field. I didn't see any footage of him riding but I would imagine he probably did his famous crotch grab move (see gif below) while sending it over a massive tabletop (at least I hope he would).
When we saw the two interact earlier in the year during supercross, we were interested. I thought maybe this could be the start of a beautiful, new friendship. And, guess what, IT'S HAPPENING! I'd love to see these two interact with one another in person, unfiltered. Further, as cool as these photos are themselves, I'm curious if Lynch could actually complete a couple laps at a decent speed.
WHERE ARE THE VIDEOS? We NEED them!