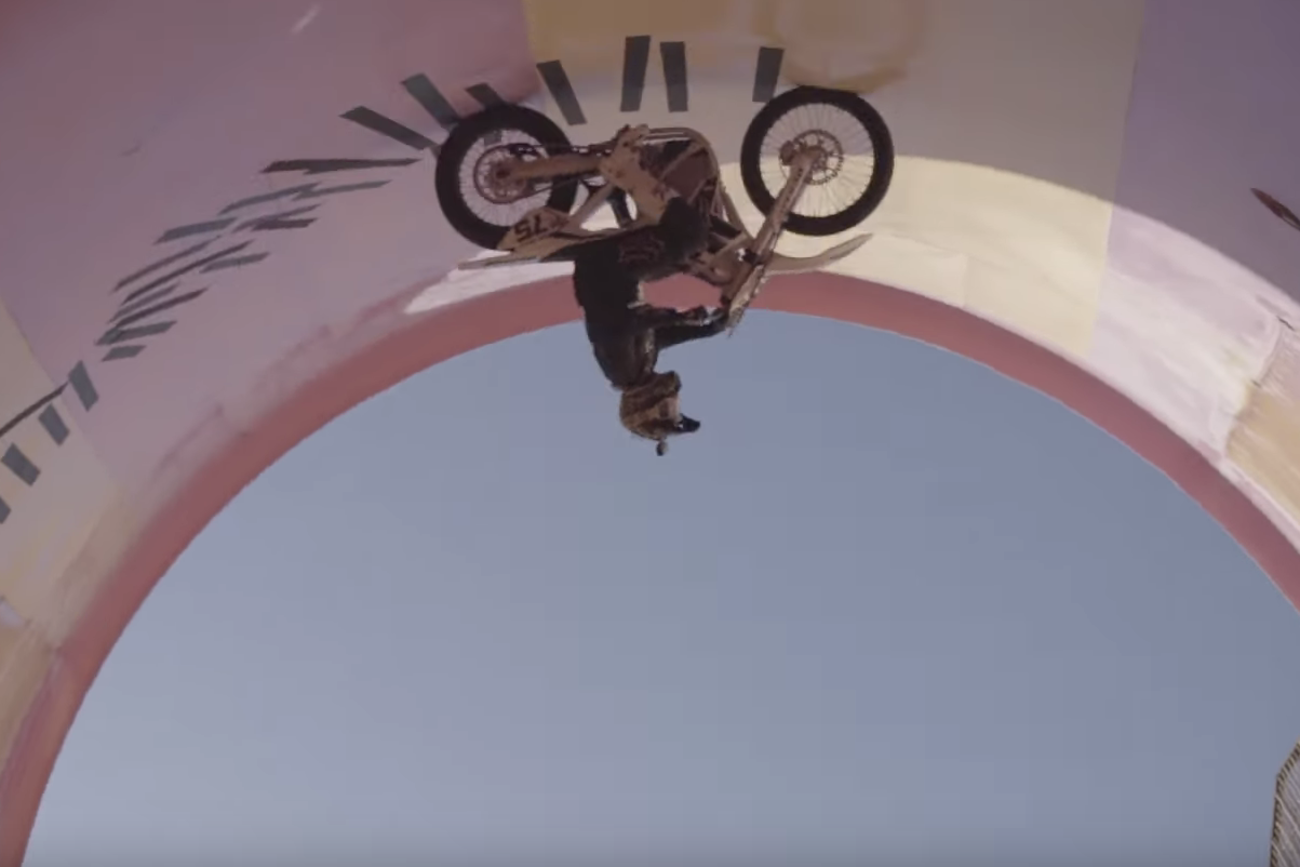 Features
Oh, the Places You'll Go (on Your Electric Bike)!
Since retiring from racing competitively in Monster Energy AMA Supercross, Josh Hill has become one of the more prominent names in the industry to go all-in on the electric bike scene. Hill, who first retired in 2015 before becoming a fill-in at the end of the 2018 Monster Energy AMA Supercross championship, has been posting videos of him ripping his Alta Motors electric bike(s) at places ranging from the hills of California to skate/BMX parks to basically anywhere he could find a spot to throw down a couple big whips, a stoppie, or a huge transfer (which have also included police officers in them as well).
Recently, Hill teased of a video that would include him riding said electric bike at an abandoned water park.
Yesterday, the Monster Energy Youtube account dropped the video, and it didn't disappoint. Hill enters a water park on the Alta, and not only does he take his bike through the lazy river and up some stairs but he also goes down one of those typical waterpark slides with the long stopping area. He goes in a few more slides and even gets his Alta wet as well! It wasn't quite Robbie Madison hauling ass on the ocean but it still looked pretty cool. Oh, and apparently the Altas can jeep running even after a good submerging.
But then comes the best part of this video! Just look at the thumbnail! You need to STOP what you are doing and watch this!
Check out what josh hill does in an abandoned waterpark in Urban Rider below: