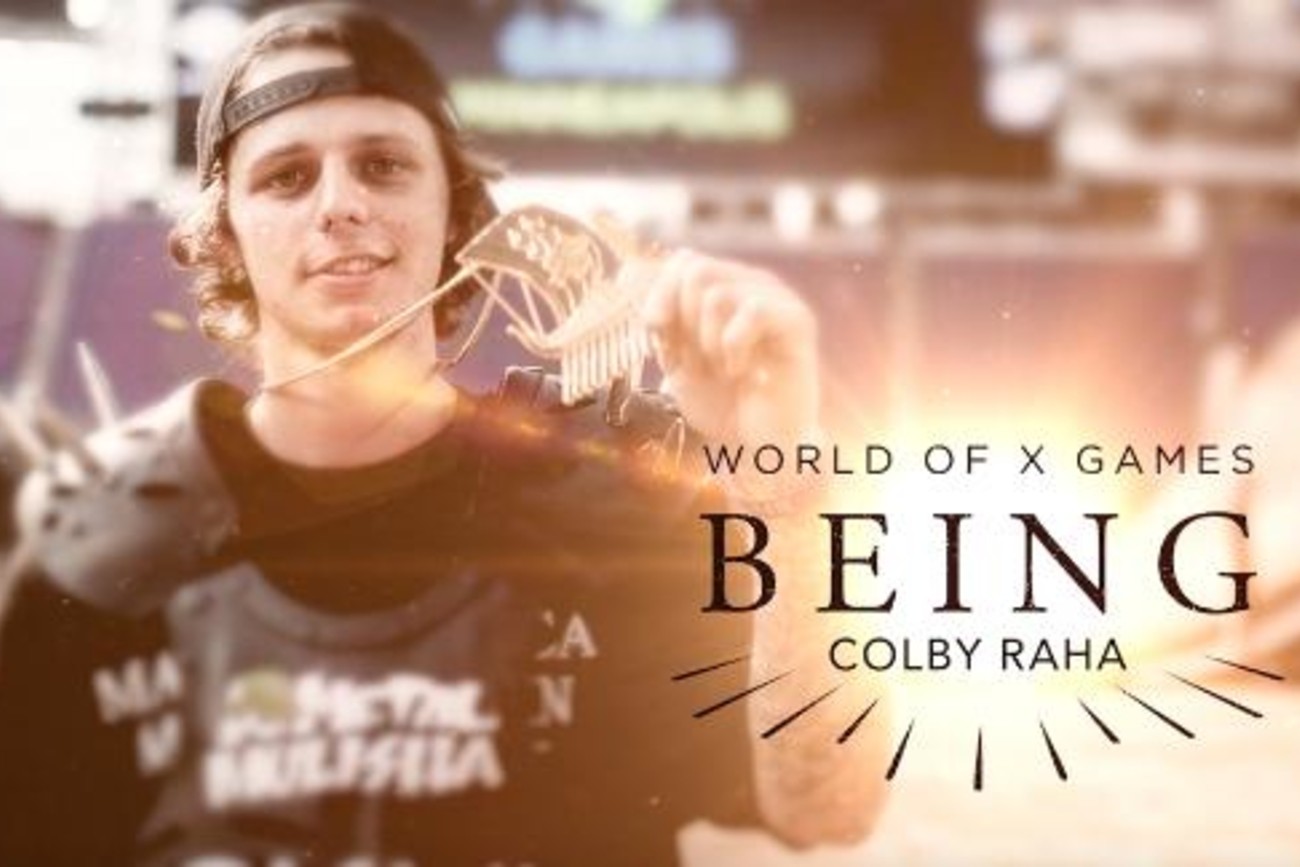 Features
Who Is Colby Raha?
Ahead of X Games Minneapolis 2019, X Games has released its first BEING feature focused on 2017 QuarterPipe High Air gold medalist Colby Raha.
Raha entered XG Minneapolis 2017 as a relative unknown, but has quickly become one of the most accomplished XG athletes, racking up four medals since his debut (two in QuarterPipe High Air; one each in Step Up and Real Moto).
Raha, who grew up in Palmdale, just north Los Angeles, actually has a background in amateur motocross. As a minicycle rider he made the AMA Amateur National Motocross Championship four times (best finish 18th twice), but by the age of 14, he gave up riding and didn't touch a motorcycle for four years. During this time he dedicated himself to BMX and landed support from Standard Byke Co. Four years later, Raha had the itch to ride again and picked up a construction job so he could afford a new bike.
He began riding in the hills and began to get noticed, and picked up an invite for XG, where he won QuarterPipe High Air in walk-off fashion.
The piece dives into Raha's amateur motocross background, BMX, and the car accident that nearly cost him his life.