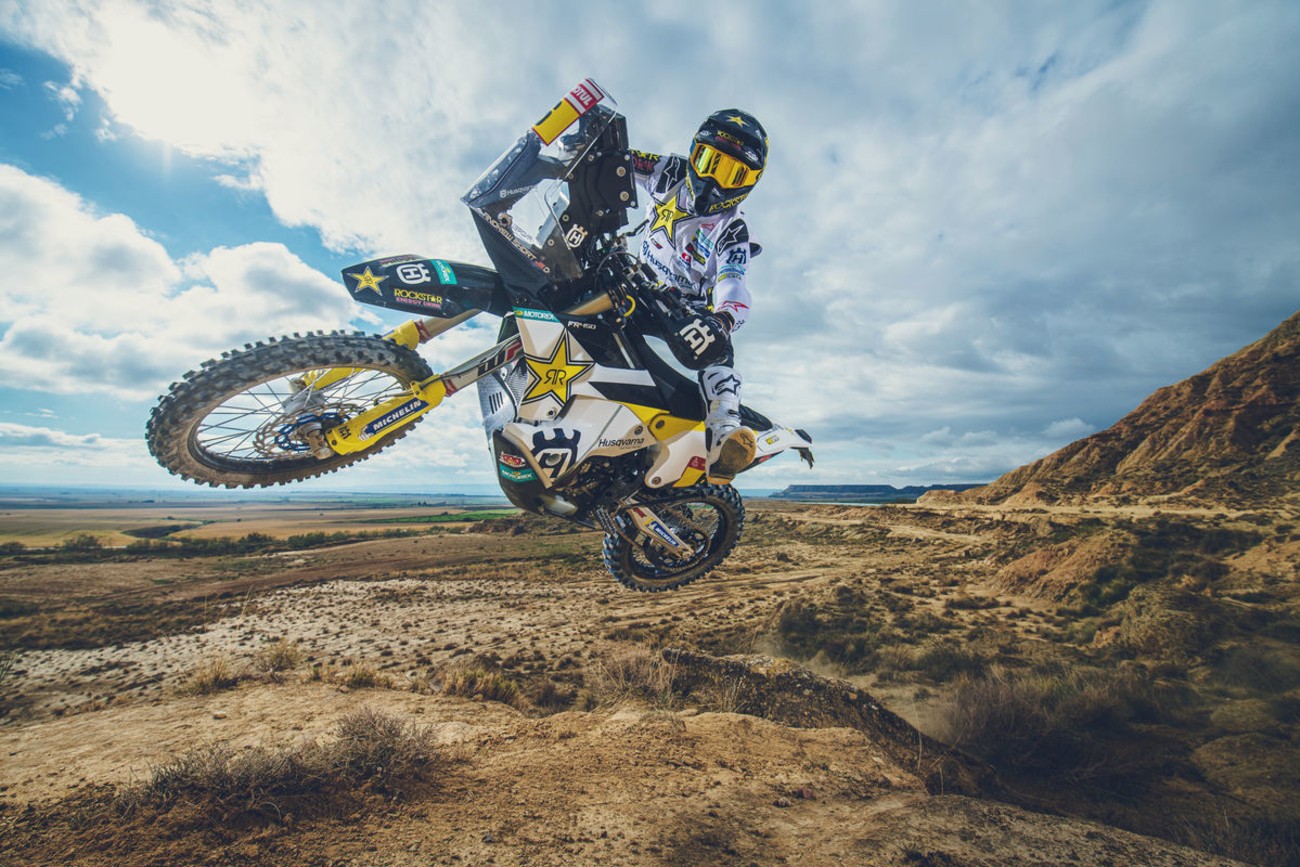 Features
Andrew Short Finishes Stage 6 of 2020 Dakar Rally with No Rear Tire
Six stages into the 2020 Dakar Rally and some real head turning moments have already occurred. Firstly, Monster Energy Yamaha rider Adrien Van Beveren had a big off in the third stage that ended his Rally with a broken collarbone. Then, Red Bull KTM's Sam Sunderland had a hard fall in the fifth stage that would also spell an end to the Brits' run for Dakar glory in 2020. According to his Instagram, the 2017 Dakar Rally winner suffered five broken vertebrae and a broken shoulder blade but will not need surgery.
On today's sixth stage, Monster Energy Honda's Kevin Benavides ran into engine trouble that cost him over three hours in total time, all but ending his chances at the victory. Then, in a wild turn of events, defending champion and Red Bull KTM rider Toby Price had his rear tire fall completely off around the 400km mark of the stage. Team player Andrew Short on his Rockstar Husqvarna stopped and graciously gave Price his rear tire to continue with. Shorty has had a tough Dakar this year with multiple crashes, so he's off the lead pace but not giving up. He still had 77km of the stage still to go, which he boldly decided to complete with Price's tire-less rear wheel. Short would finish the stage in 24th and would amazingly only lose 35 minutes to the leaders. Check out 2:03 in the video below to see the incredible ride from Shorty.
Giving up his tire to help another rider stay in contention. Seriously, is that about he most Andrew Short thing Andrew Short could do?
Up front, American Ricky Brabec would win another stage and further extend his lead in the general classification to over 20 minutes. An American rider has never won the Dakar.
Price salvaged 11th in the stage and falls to third in the standings behind Rockstar Husqvarna's Pablo Quintanilla. Tomorrow is a rest day for everyone before they get back to work for six more stages straight to finish up the Rally next week. Current standings can be found on the official Dakar Rally website.
---
Main Image: Husqvarna Images