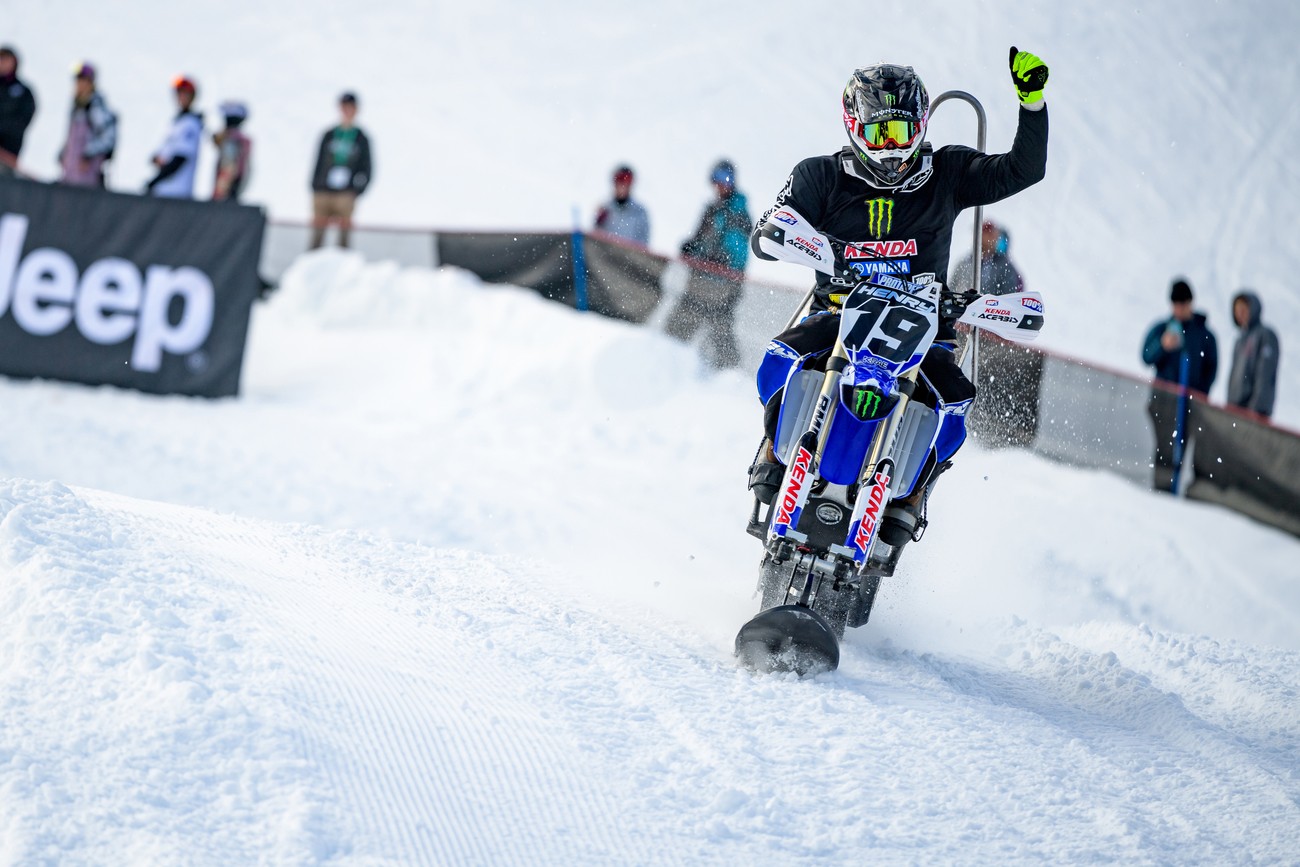 Features
Watch: Winter X Games Snow Bike Highlights
The Winter X Games took place from January 22 through January 26, 2020, in Aspen, Colorado. Athletes competed in several different categories, including the Adaptive Snow BikeCross, Snow BikeCoss, and Snow Bike Best Trick. Check out the highlights.
Snow Bikecross
Cody Matechuk took the gold for the third-straight time as Yanick Boucher took silver and Jesse Kirchmeyer bronze. Former motocross and supercross racer Josh Hill finished fourth.
Watch the gold medal highlights from the race below:
Adaptive Snow Bikecross
Mike Schultz took gold as Kevin Royston earned silver and Kolleen Conger bronze.
Para Snow Bikecross
For the second year in a row, Doug Henry took gold in the Para division of the Snow BikeCross. Brandon Dudley took silver and Leighton Lillie bronze.
Snow Bike Best Trick
Brett Turcotte rebounded from a first-round crash to take gold as Morgan Kaliszuk took silver and Jackson "Jacko" Strong bronze. Shoutout to Strong for sporting the Kobe Bryant jersey after the news that the NBA legend had died in a helicopter crash earlier that morning.
---
Main Image: Monster Energy