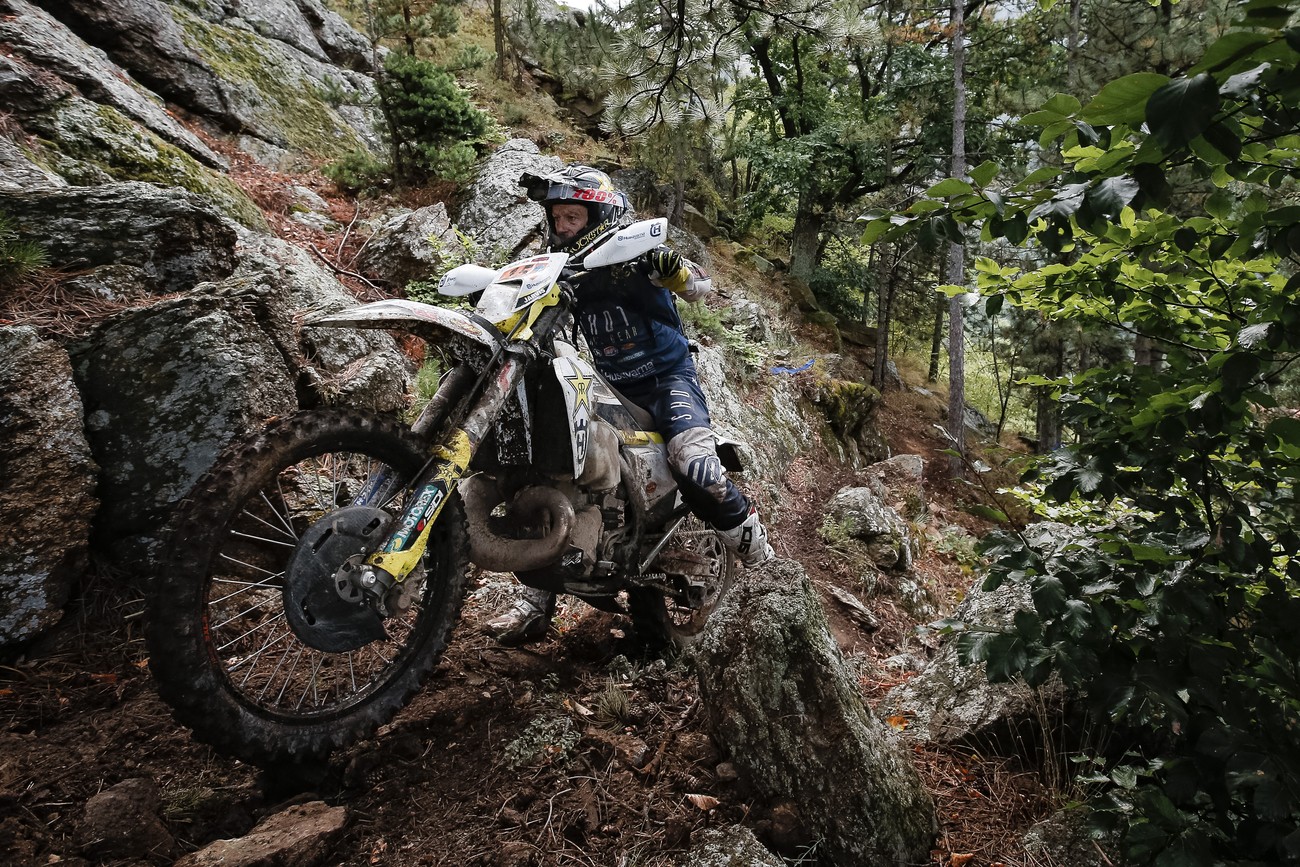 Features
Watch: Graham Jarvis Climbs Ridiculously Steep Ledge on His Husqvarna—No Big Deal
If you don't follow Graham Jarvis on Instagram, you're missing out.
During quarantine time, the Rockstar Energy Husqvarna extreme enduro rider was filling my timeline with videos of perfecting crafted maneuvers around his back yard: going up and over his picnic table with ease, pulling off impressive stoppies, showing off his ridiculous balance skills. Along with the successful videos were a fair share of fails and falls as well, including a video of him attempting to go over but instead through his shed. Yes, through.
If you run out of stuff to climb in the yard, you can just....DO A BURNOUT IN THE KITCHEN?
Now that people are starting to go out more and go do more things again, Jarvis is no longer contained within his yard. In his latest crazy video, he's out exploring with his friends when suddenly he climbs a ridiculously steep ledge like it's no problem. I had to watch it a few times because I was just in awe. JUST LOOK AT HOW STEEP THAT HILL IS. HOW?!?!
Every time I watch a video of his it both amazes me what people can do on their dirt bikes while simultaneously reminding me that I am not one of those people. And for that reason, I shall live through "gforcejarvis."
---
Main Image: Husqvarna Images