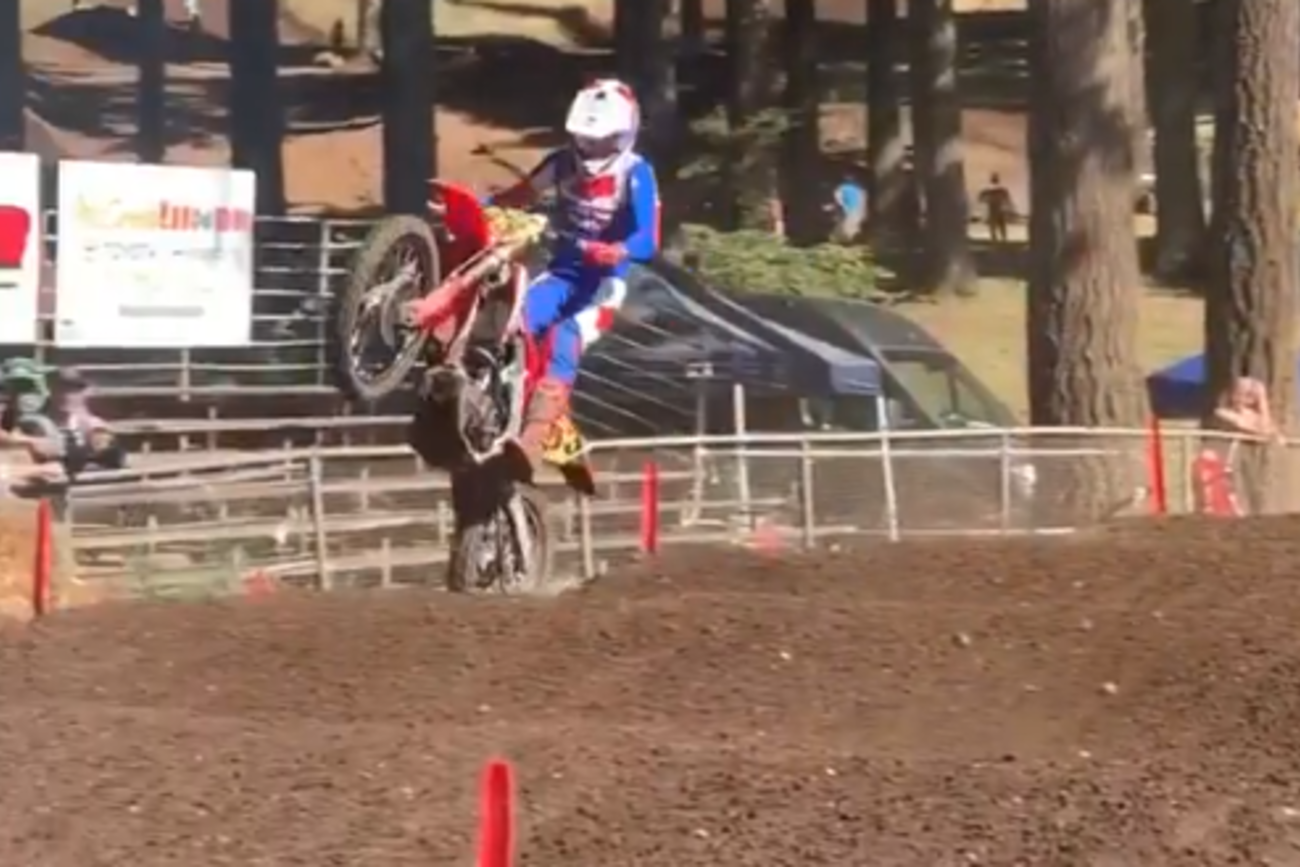 Features
Washougal Whoops: Who Did It Better?
Throughout the 40 years of Washougal MX Park's existence, we have seen some different lines through whoops before the finish line. Over the weekend during an amateur event, "Chef" Levi Kitchen was back in action at his home track—literally, as he lives only minutes from the facility—to put in more work after dominating his classes at the 2020 Monster Energy AMA Amateur National Motocross Championship.
"Chef" Levi posted videos from his day, including his jump-to-blitzing line through the whoops that caught our eyes.
But Kitchen wasn't the only rider with an impressive line though the whoops over the weekend, as Preston Boespflug showed off his lines as well. Boespflug just causally quads (and cases) into the whoops before taking the full-out blitzing line through the finish line.
And then Boespflug posted this video as well, which shows both his quad in before blitzing but also with a wheelie blitz through them, similar of Eli Tomac's famous move at the 2015 Daytona Supercross.
Or maybe a take on Jordon Smith's line through the same section at Washougal in 2018.
Or similar to Shane McElrath's line, as he posted this close-up, throwback video last year:
Jumping, blitzing, wheelie-blitzing—Kitchen and Boespflug are gutsy guys by pulling out these moves.