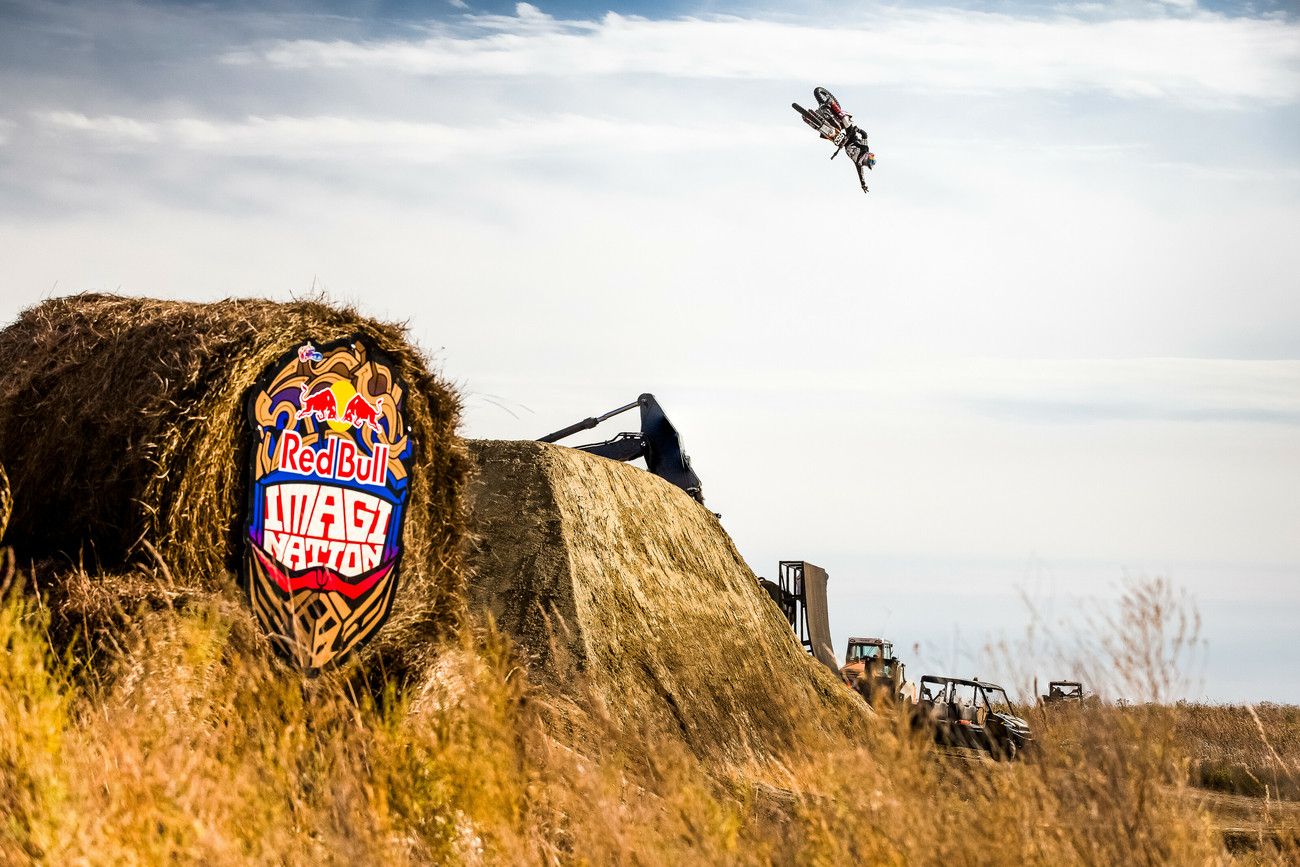 Features
Watch: Red Bull's Imagination Part 2 and 3
The final episode of Red Bull Imagination released today as the last installment of the three-episode series on Red Bull Motorsports YouTube. Tyler Bereman soars to victory as he takes first place at the inaugural event, although not without the heated competition of Ryan Sipes, Cole Seely and Colby Raha. Legends of the sport Ronnie Renner, Jeremy 'Twitch' Stenberg, Robbie Maddison and Steve Haughelstine judged the contest from a tower overlooking the entire course and scored riders on more than just the number of tricks in their run. Creativity, technical ability and the way each rider adapted the course's features to showcase personal style were also factored into the final score.
Part 2
Things are heating up at Red Bull Imagination. Freeride's best have arrived in Kansas, joining Tyler Bereman for the ultimate freeride session as they feel out the Imagination course and get ready for the competition. Follow three days of the ultimate expression session as each rider carves and crafts their perfect line.
Part 3
It all comes down to this. The Imagination crew has one day to lay down the best line on the Imagination course, judged by a panel of freeride legends and Tyler Bereman, Ryan Sipes, Cole Seely and Colby Raha are stepping up to the plate to take on the challenge. But first, the gang takes stock of their days of practice, and gathers for one full throttle session of night riding on the ultimate freeride course. It's an experience none of them will forget.
But before the final-day contest ensued, the riders suited up for their final "sessioning" day where they had one more shot to practice carving their perfect lines on this innovative course. This dream track was unlike anything seen before in the sport of freeride motocross.
Part 1 (If you missed it)
Red Bull Imagination is structured as a four-day freeride motocross event dreamt up by Tyler Bereman and carved into the hills of the Midwest by Dream Traxx's Jason Baker. It's bringing six of the world's top freeriders to join Bereman on a visionary course in an ultimate "expression session." In Episode 1, Bereman and Baker headed out to Fort Scott, Kansas to turn empty plains into a dream freeride course. As the course started to take shape, Bereman was the first to break in the freshly shaped dirt.
---
Main Image: Chris Tedesco/Red Bull Content Pool