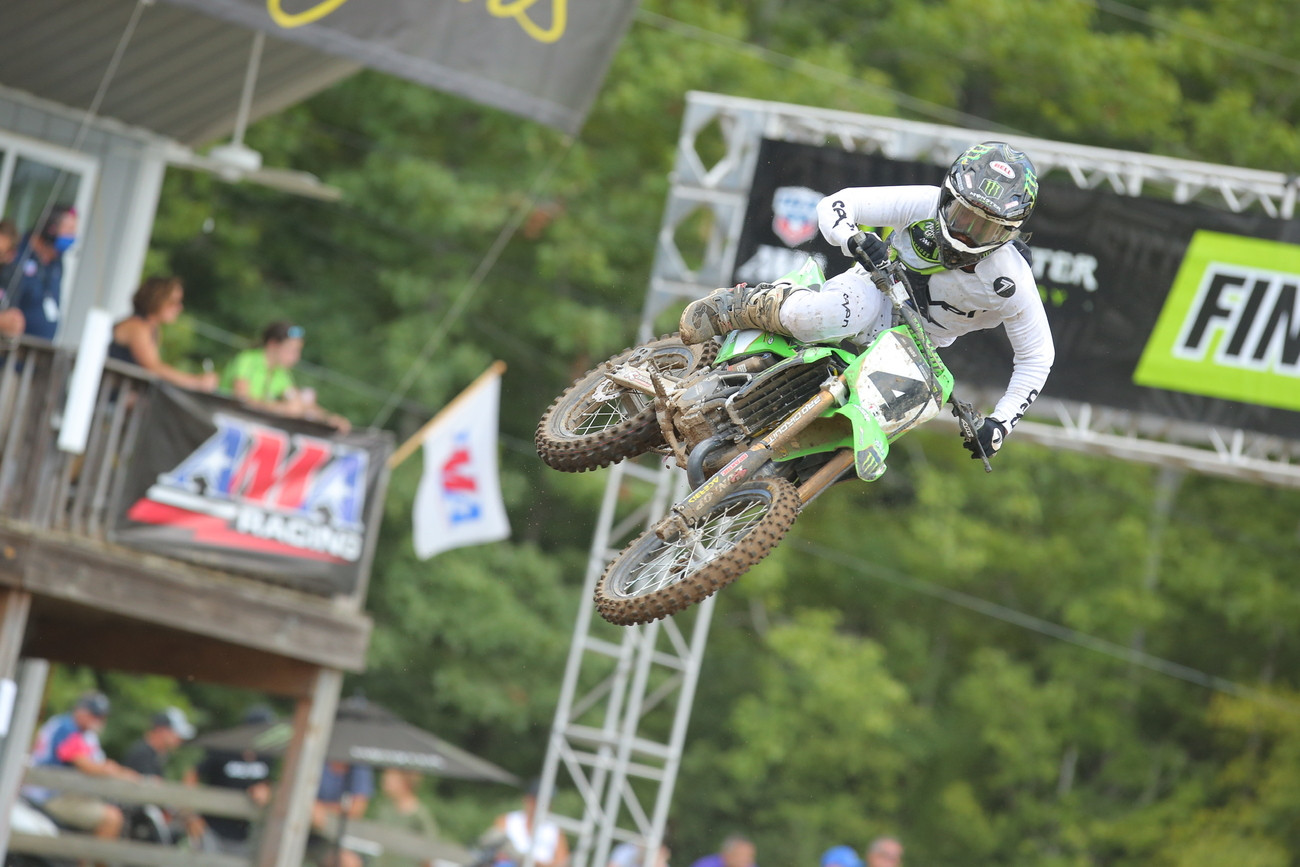 Features
Gavin Towers Featured on Pittsburgh Local Evening News—For Good Reason
Team Green Kawasaki's Gavin Towers—a Pennsylvania native—was featured on the KDKA Pittsburgh evening news broadcast on Tuesday, as he was highlighted for his skills racing dirt bikes.
I was tipped off about this feature before it aired as a former Racer X'er shared the following tweet with me:
This motocross racer is one of the top ranked racers in the country. He's from our area and while he manages his training schedule, he also has to do his homework! He's no ordinary teen, meet him and see more of his incredible tricks in today's @KidsburghPgh report at 4 on @KDKA. pic.twitter.com/l3hHAvgReX

— Kristine Sorensen (@kristinekdka) October 20, 2020
And I will be honest, when I saw "see more of his incredible tricks," I was a little worried how this feature would go. I tuned in at 4 p.m. and continued typing away on my laptop, checking the TV screen occasionally to make sure I did not miss the feature. Then, about 40 minutes into the broadcast came the teaser for the story on Gavin, then a commercial break. The moment of truth. The broadcast returned and alas, the feature on Gavin began. And I have to say, it was more accurate than I initially expected. While it had the typical alliteration and "dangerous" bits that TV news reports usually include factored in, it was an overall solid feature (and some sweet clips by Tommy White thrown in added a visual bonus to the Zoom meetings interview clips). Shout-out to KDKA for highlighting Gavin and to Kristine Sorensen for a great job reporting.
Towers finished second overall in the Supermini 1 (12-15) class (2-2-3 moto finishes) and fourth overall in the Supermini 2 (13-16) class (3-5-4 moto finishes) but moved up to Kawasaki's KX250 model shortly after leaving the Loretta Lynn's Ranch.
It is great to see a fellow Yinzer living out his dream!
You can watch the feature on the KDKA website or in the embedded player below:
---
Main Image by Spencer Owens