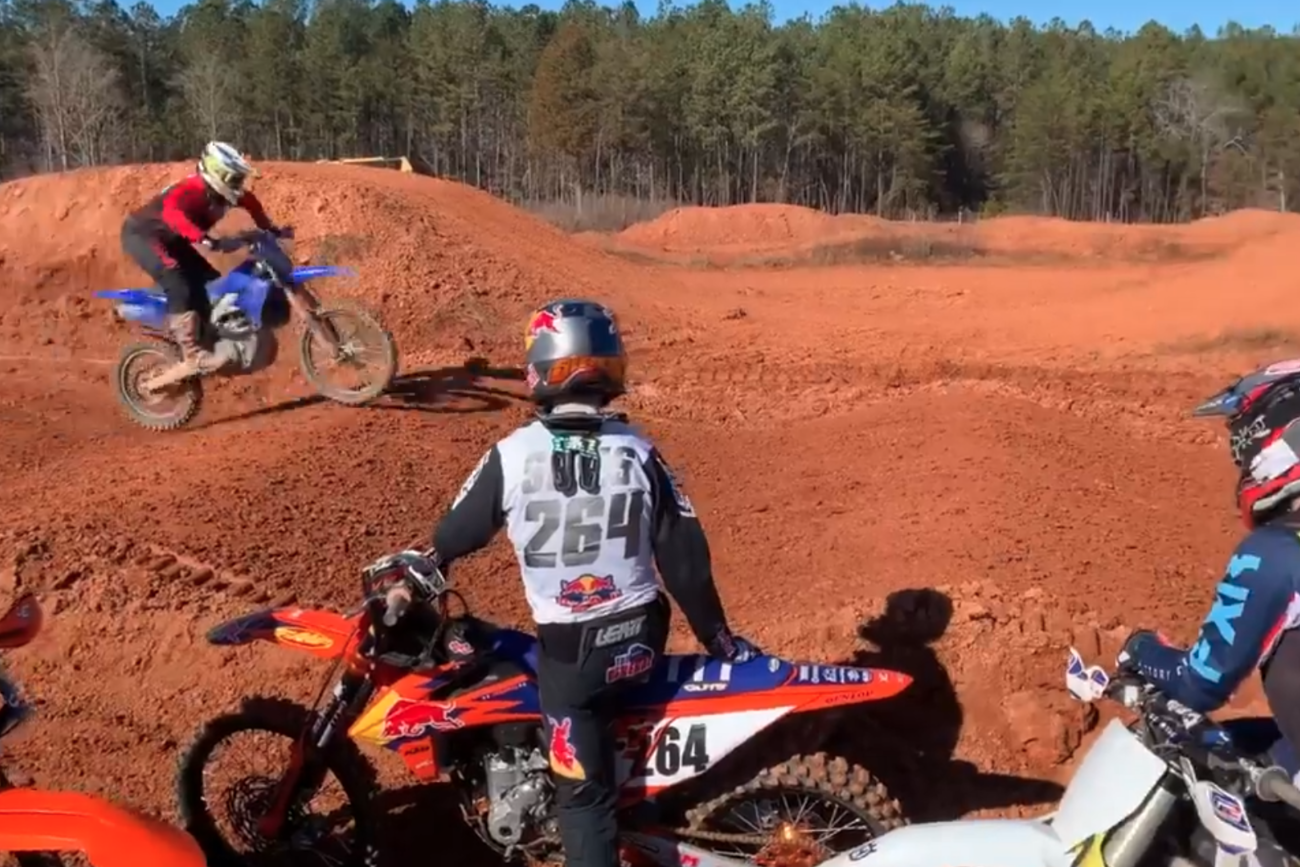 Features
Ryan Sipes Teaches Stu Baylor How to Hit SX Whoops
Ryan Sipes is a jack of all trades. But how does it go when he tries to teach others his skills? He recently visited Stu Baylor and crew for some riding and skills testing—including supercross whoops!
While riding with the crew, the supercross veteran took time to teach Baylor, Evan Smith, and Ryder Lafferty, how to hit supercross whoops. And you've gotta watch how it turned out!
Note: these guys are on woods suspension, which is NOT something that is setup for supercross whoops.
Afterwards, the crew decided to take to the whoops for some riding.
"So you guys rode your woods bikes on the supercross track, do I gotta ride the supercross bike in the woods?" Sipes asked.
"Awe yeah, man, I feel like that's pretty fair comparison," Smith said as the crew laughs.
Then Baylor taught Sipes some woods skills, including jumping up onto a large rock and navigating through tight tree sections—the latter which Baylor says is more his forte.
It's funny and you might even learn some riding tips from it that you can apply to your riding—who doesn't like that combo?
Hey, the results aren't not too bad for some GNCC guys with woods suspension and settings!
Check it out.