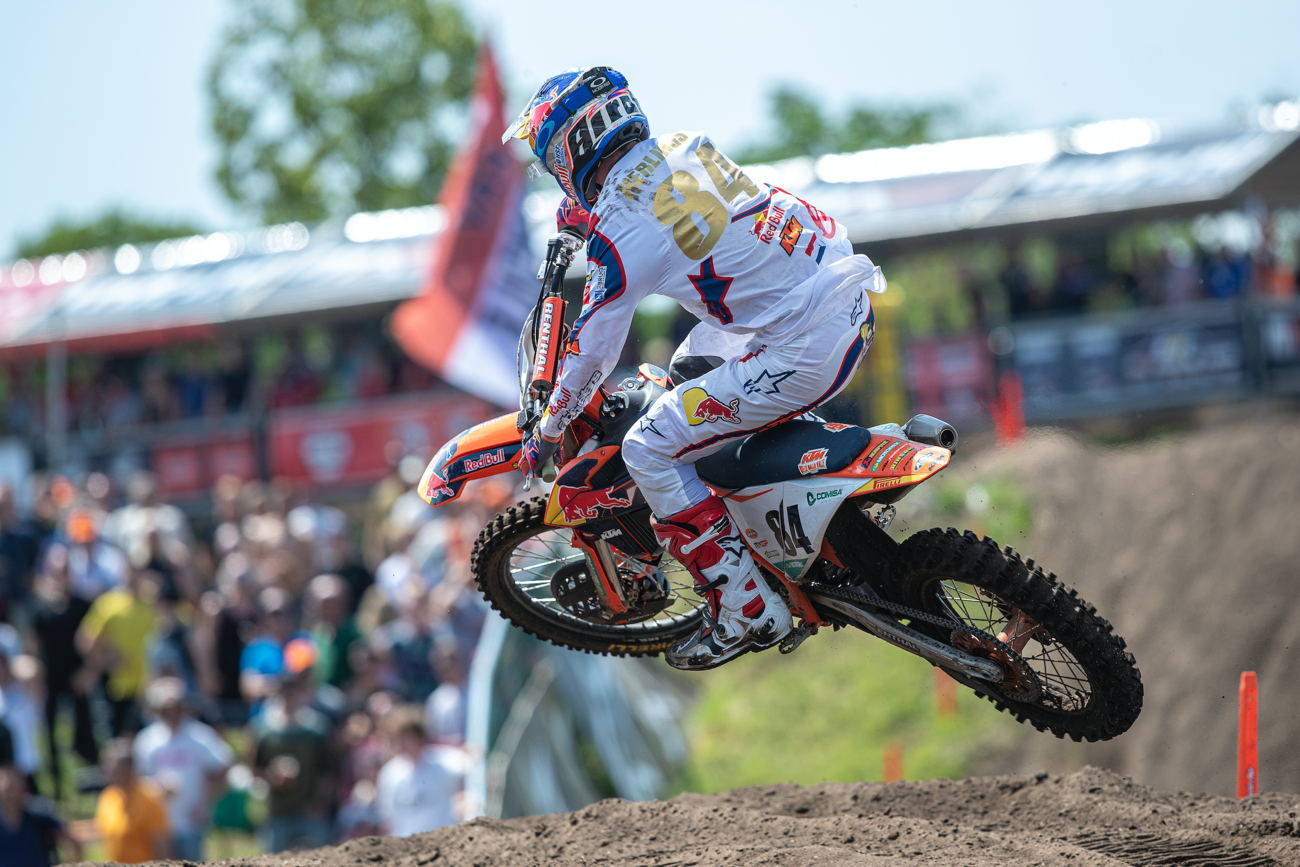 Features
Jeffrey Herlings is Not Human—Wins Two Motos with Broken Shoulder Blade
Even if you don't follow the FIM Motocross World Championship (MXGP) in Europe, you probably know who Jeffrey Herlings is. If you, don't you must live under a rock like Aaron Hansel does. Herlings, a native of the Netherlands, has three MX2 titles and one MXGP title to his resume, including 91 total wins (61 in MX2 and 30 in MXGP). We know he has incredible speed—it's been on display for years—but he recently proved he is not human.
After getting a top five start at his home race the MXGP of The Netherlands, Herlings was landed on by Kawasaki rider Ivo Monticelli on the first jump of the lap.
Herlings managed to stay up as Monticelli slammed to the ground, but the incident left the #84 pretty banged up as he was moving his arm around as he came through the mechanics area. Eventually, Herlings took the race win and immediately found out that he had a fractured left shoulder blade. He said after the race he could barely lift his arm to shoulder level! He posted the following photo on his Instagram story.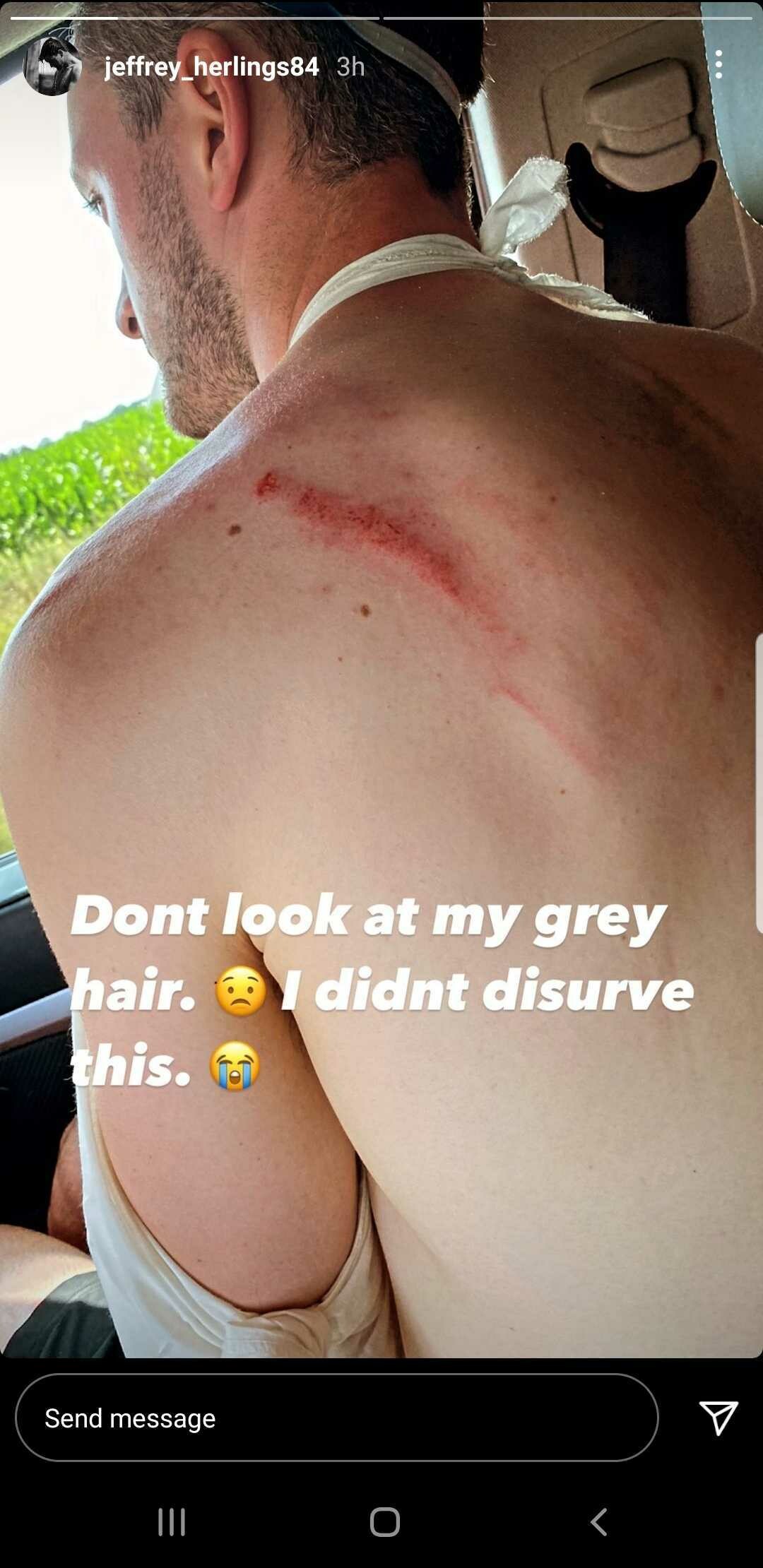 Herlings also posted this edit on his Instagram story after his MX2 teammate Tom Vialle was injured in a practice crash where he collided with Kawasaki's Roan Van De Moosdijk and broke his hand, causing him to miss time.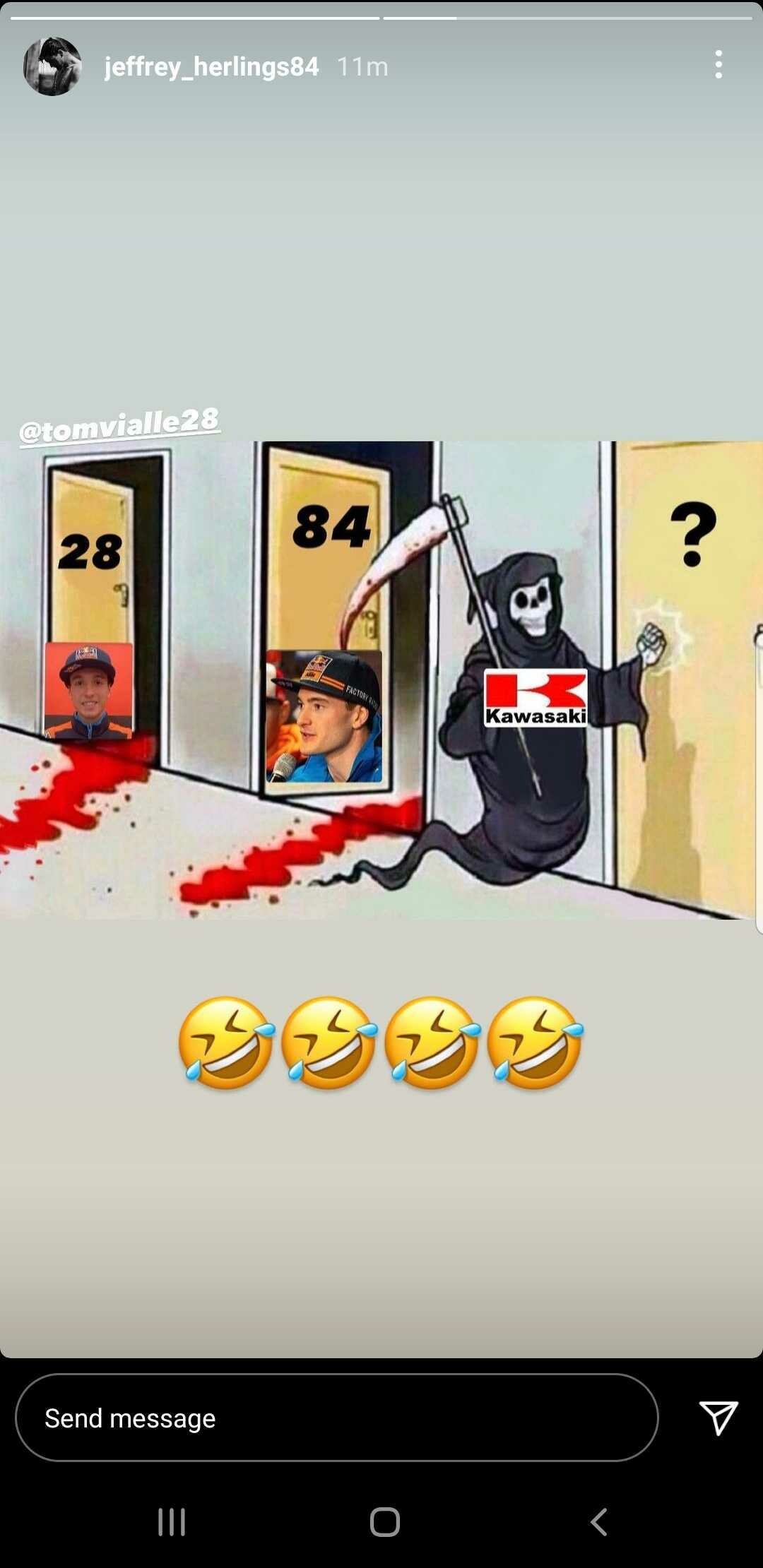 Then he posted X-rays of his shoulder.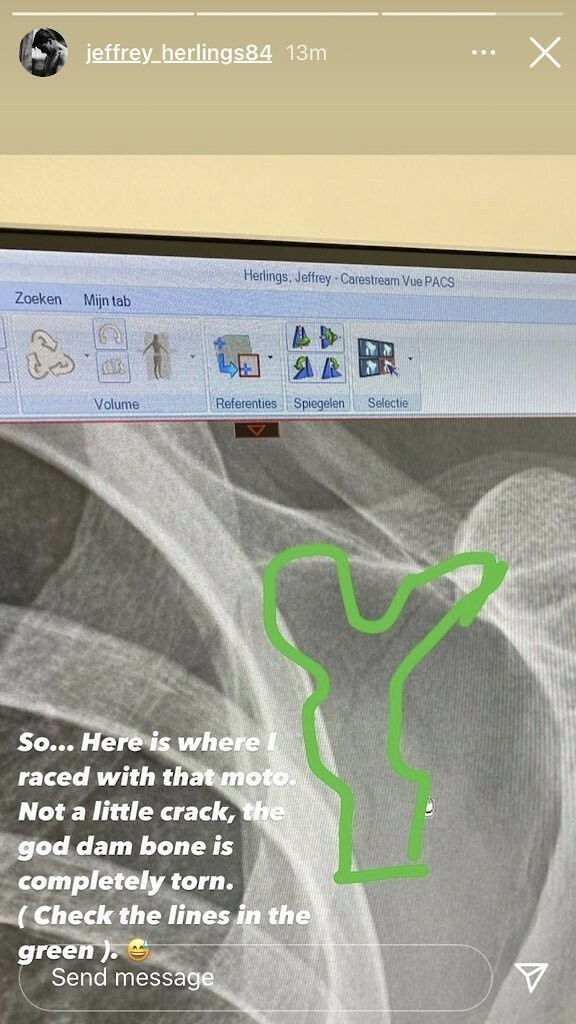 He missed the sixth round MXGP of Czech Republic because of the injury but somehow returned to the MXGP of Flanders (at Lommel) in Belgium, one of the toughest, sandies tracks on the circuit. Once again, Herlings went out and rode like a madman and won the first moto. Unfortunately, a first-lap crash in moto two left him deep in the field (officially 19th after the first full lap). He managed a fifth-place finish, giving him second overall behind Romain Febvre's 2-1.
Then on social media, we saw these leaked photos of Herlings!
Kidding, it's just an awesome edit from Pat Stott (give him a follow if you don't already!).
But seriously, this is unreal stuff by Herlings. MXGP did a video highlighting Herlings' comeback. Check it out below.
Next up for Herlings and the MXGP paddock is the MXGP of Latvia this weekend. Will Herlings return to the top step of the podium on Sunday? Tune in to MXGP-TV.com to find out.
---
Main Image Courtesy of KTM Images/Ray Archer