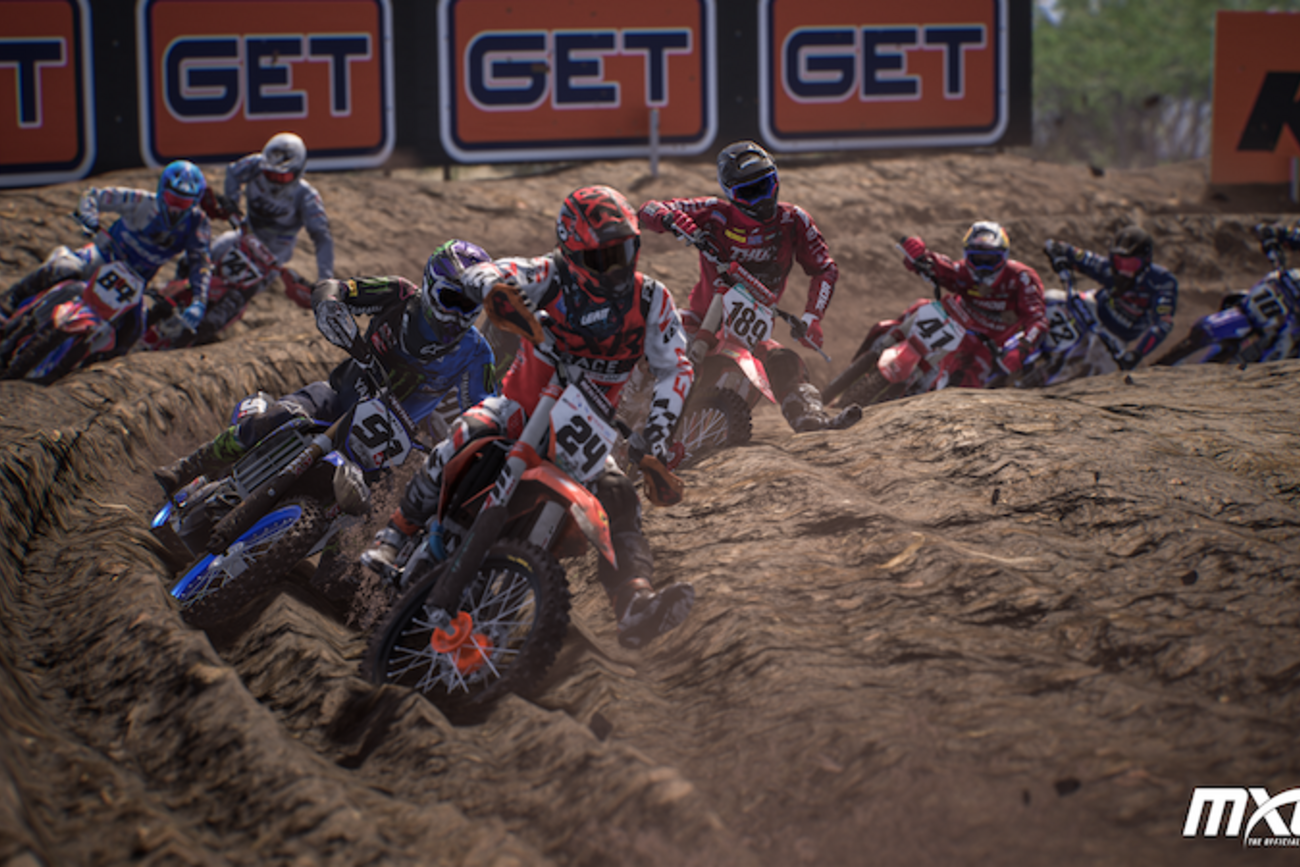 Features
Infront Moto Racing and Milestone Release MXGP 2021 Video Game
Infront Moto Racing and Milestone have announced the release of the new video game based on the FIM Motocross World Championship, MXGP 2021. The new game—based on the actual MXGP season, features the tracks that were raced in the championship and four iconic "Legacy Tracks," advanced career mode activities, track editor options, and more.
Our guy Kellen Brauer over in California is a MXGP AND video game expert, so watch for some more in-depth content on the new game from him and his YouTube channel Start Your Systems.
Watch Brauer's first attempt at career mode in the new game below.
For now, check out the press release from Infront Moto Racing and Milestone below, and check out the trailer:
MONACO (Principality of Monaco)—Infront Moto Racing and Milestone are pleased to release MXGP 2021, new chapter of the beloved and iconic series of the official FIM Motocross World Championship available digital only for PlayStation®5, PlayStation®4, Xbox Series X|S, Xbox One, and PC Steam.
MXGP 2021 allows players to compete in the official 2021 Championship, playing with more than 40 riders from MXGP and MX2 categories. The Career mode is the starting point: from MX2 championship aiming to reach the MXGP and marking the history, this year the Career Mode offers enhanced immersion thanks to the Real Transfer windows, Contracts, Personal Team, Challenges and additional activities, in which players find both official and new tracks.
For nostalgic players who want to race in the avenue of memories, MXGP 2021 is enriched by four Legacy Tracks, iconic races coming from the legacy of the series. They are Ottobiano (Italy), Ernée (France), Leon (Mexico) and Agueda (Portugal) are available both in Single Player and Multiplayer.
Waypoint enhance the game with the possibility to race on the Playground, create custom challenges and share it with friends. Additionally, players can download other tracks from the community's database.
The Multiplayer offers many improvements, featuring also qualifications in online lobbies. Players now can even choose from different kinds of experiences such as Custom Tracks, in which they can create a race and share it online with other players.
The Track Editor closes the circle. Players can create tracks using the powerful tools of the feature, expanding the gameplay experience without any limits, making their track-designer-dreams come true. All the creations are sharable and/or downloadable with the global community.
MXGP 2021 is available digital only for PlayStation®5, PlayStation®4, Xbox Series X|S, Xbox One, and PC Steam.
Watch the launch trailer below: