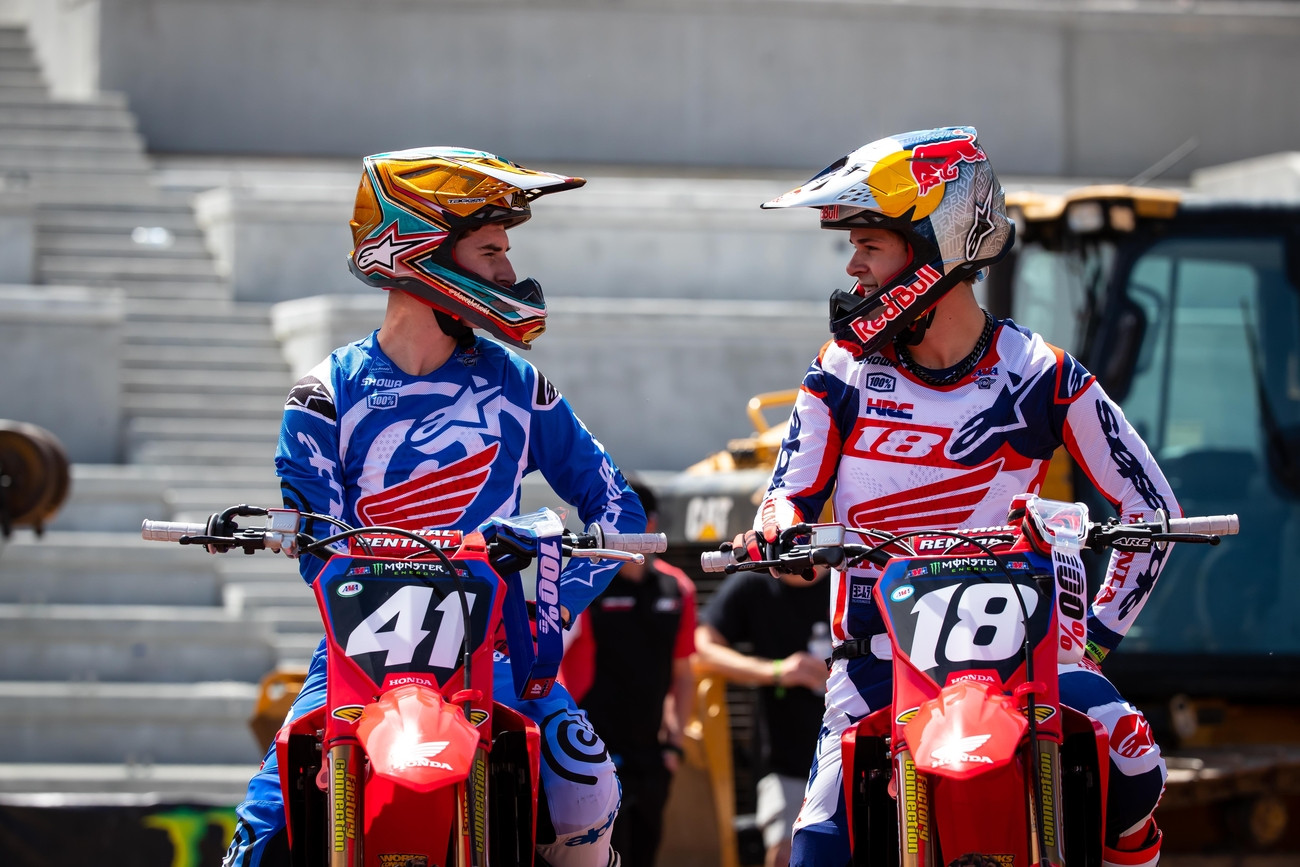 Features
Episode 1 of Jett Lawrence Flight Plan Video Series Just Dropped
We had heard rumors that a Jett Lawrence video series was in the works, but we were unable to confirm more details—that is until now! Today, Red Bull dropped the first episode of Jett Lawrence Flight Plan, documenting the life of the now 18-year-old factory rider's life both on and off the racetrack.
In the first episode, we learn about Jett and his family: his older brothers Hunter (his Honda HRC teammate) and Tate (the middle child who is high-functioning autistic); his brutally honest dad, Darren AKA "Dazzy"; and his mom Emma AKA the "fun police," according to the rest of the family.
The first episode also brings in Travis Pastrana to talk about his similarities and differences to the young Australian. This episode touches on some of Jett's accolades and downfalls early in his professional racing career, but further episodes are expected to highlight his racing more in-depth. Check out the first episode below.
Film/Text: Red Bull:
Jett Lawrence is your typical 17-year-old — Mom wakes him up, Dad yells at him to get moving, his older brothers Hunter and Tate give him the business, and he talks to his dog Moose in hilarious fashion. He also happens to be one of the fastest motocross and Supercross racers on the planet. Jett's 2021 summer kicked off taking an early lead in the 250 Pro Motocross Championship, and a surprise meeting with a fellow former motocross prodigy — Travis Pastrana.
---
Main image by Align Media