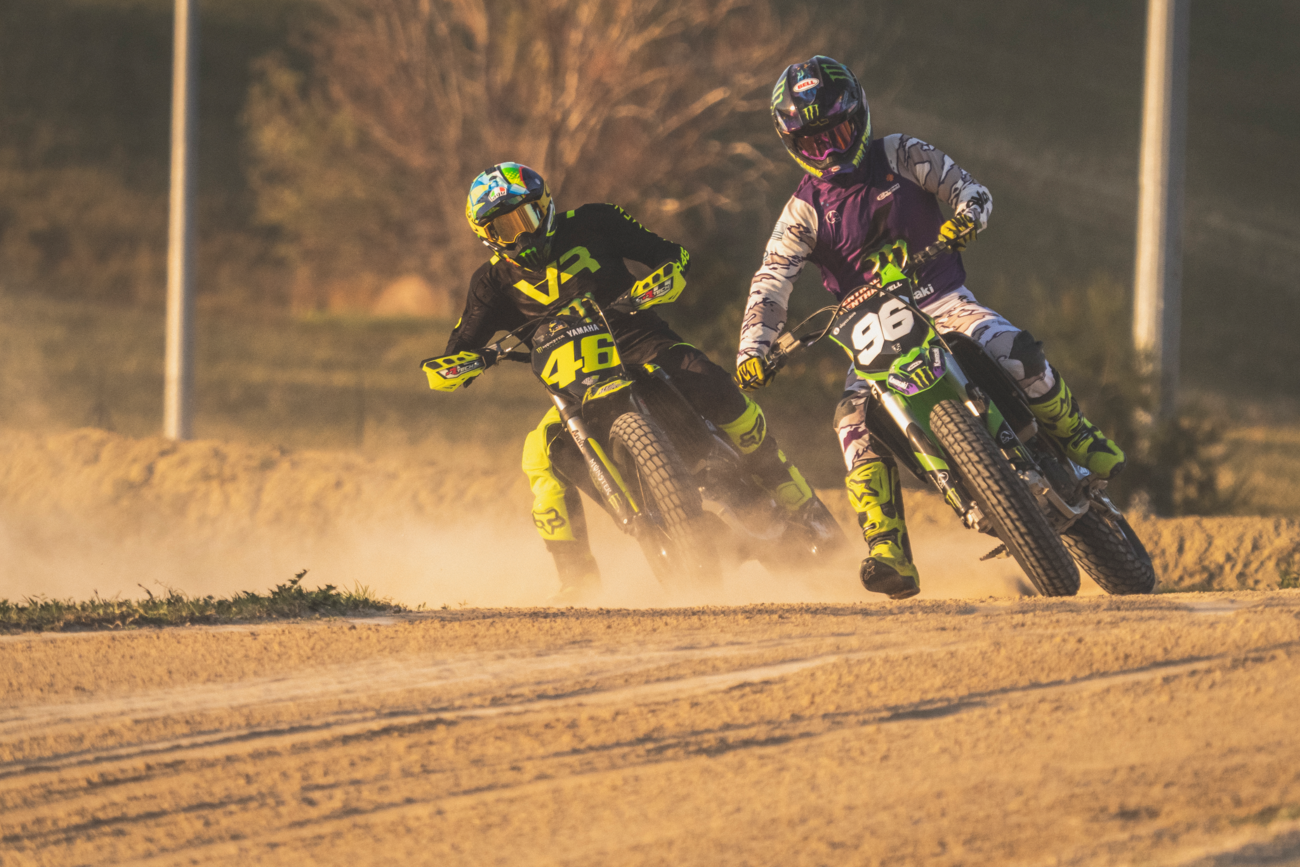 Features
Axell Hodges Visits Valentino Rossi to Rip The Doctor's Motocross & Flat Tracks
In the latest Dirk Shark/Monster Energy video, freeride specialist Axell Hodges heads to Italy to pay a visit to Valentino Rossi. The MotoGP legend is hanging up his boots after an incredible career, but even at age 42, Rossi still rips—not only on a MotoGP bike.
Watch as Hodges and Rossi (who practices on a dirt bike in his off-seasons) rip around The Doctor's facility on both the motocross track and the flat track.
Film/Text by Monster Energy:
California Free Ride Motocross Star, Axell Hodges travels to Tavullia, Italy to sneak into Valentino Rossi's Kingdom. Axell ends up spending the day with Valentino and dicing it up with the greatest Moto GP Racer of all time on the Moto Track and Flat Track.
---
Images by Monster Energy/Lurk Creative