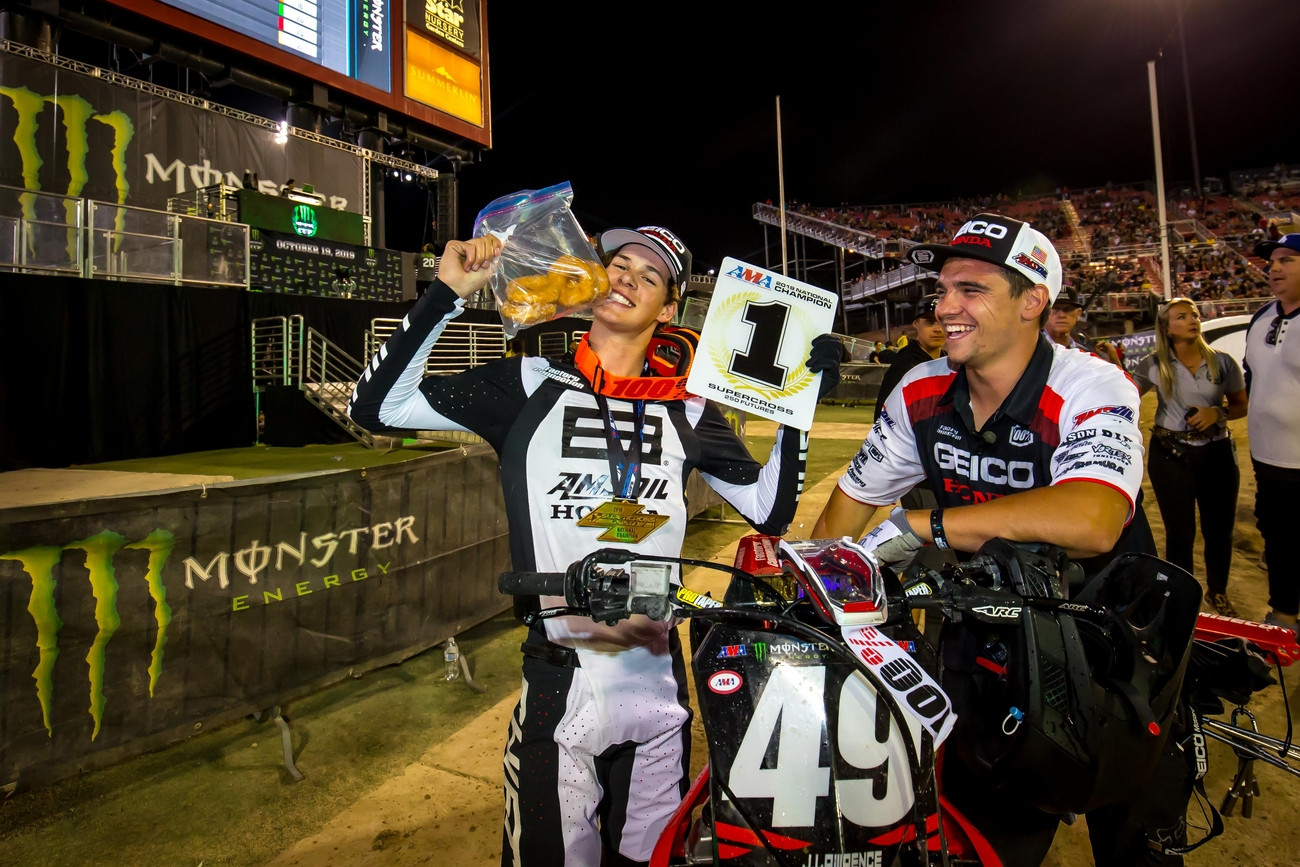 Features
Check Out The Final Episode of Jett Lawrence's Flight Plan Documentary
In the final episode of the Jett Lawrence Flight Plan video series, the Honda HRC rider gets a place of his own and plans some big things for 2022 for the Jettson brand with agent Lucas Mirtl.
Jett also tells the story of how he became known as the "donut guy," and the 2019 Monster Energy Cup donuts on the podium story—which hints towards what Mirtl and the crew are planning for Monster Energy AMA Supercross. Meanwhile, Hunter meets up with Formula 1 racer (and fellow Australian) Daniel Ricciardo to talk about life, racing, and more, even riding pit bikes together.
There is also some footage of the brothers training at Castillo Ranch in California.
Film/Text: Red Bull
The Lawrence brothers begin prep for the 2022 AMA Supercross season on and off the track as Jett's agent Lucas Mirtl kicks off some big plans for the Jettson brand. Meanwhile, Hunter cruises up to LA to rip pit bikes with a fellow Aussie motorsport legend, Formula 1 star Daniel Ricciardo.
---
Main image by Rich Shepherd