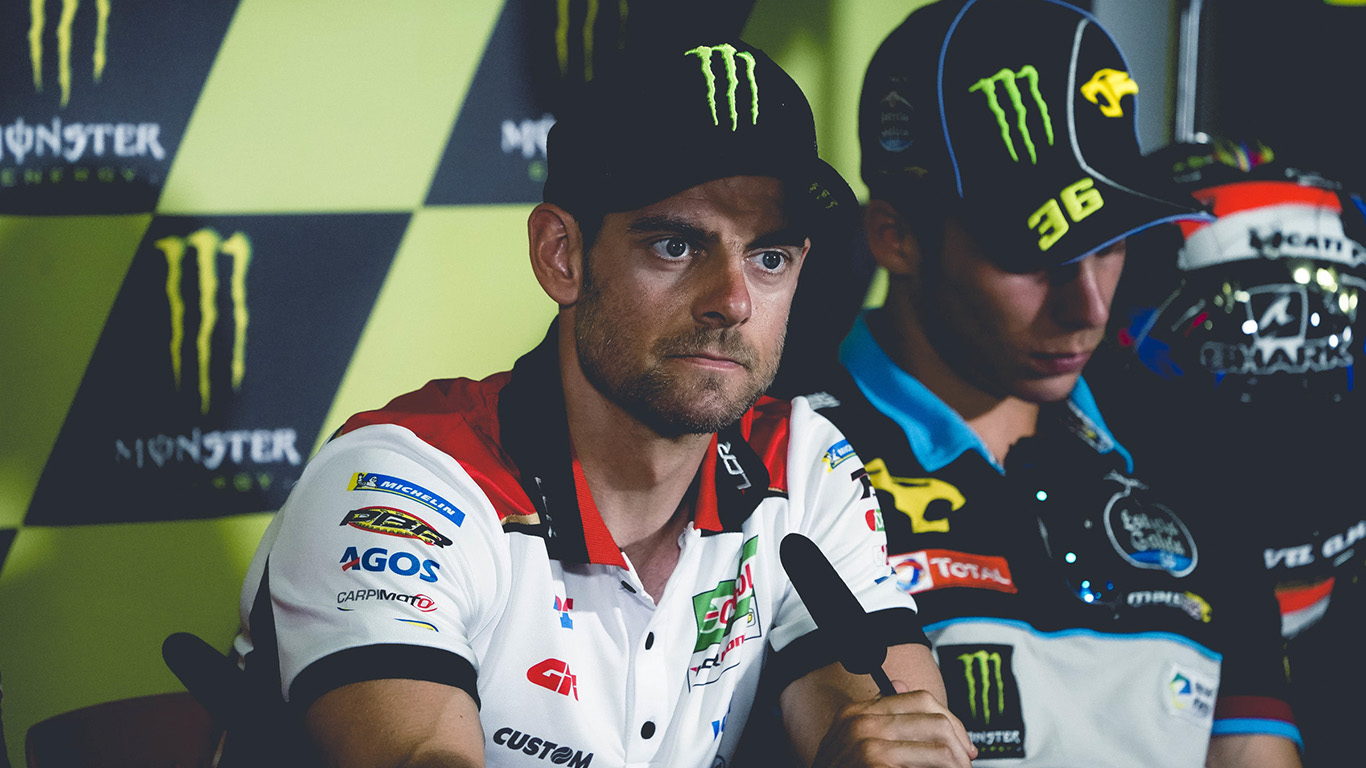 Features
Crutchlow: Fenati Should "Never Race A Motorcycle Again"
MotoGP rider Cal Crutchlow thinks that Romano Fenati, who was black-flagged for grabbing the front brake of fellow rider Stefano Manzi today in the Moto2 race at the San Marino Grand Prix, should be banned from racing. Speaking in the post-race press conference before Fenati's two-race penalty was announced, Crutchlow did not hold back.
"I think he should never race a motorcycle again," Crutchlow said. "He should have walked back to the garage and his team should have just kicked him straight out the back.
"You can't do this to another motorcycle racer. We are risking our lives enough, and if somebody grabs your brake—sure, maybe there was contact before, but there is contact all the time. This is racing. To grab the brake lever on the straight—he deserves to be kicked straight out."
Marc Marquez added: "It is race direction who must decide, and they need to understand the full situation. They need to put some penalty that the other guys will never do, because if you take a strong penalty, then it will be a penalty that says, 'Hey if you do this, you will not race.'"