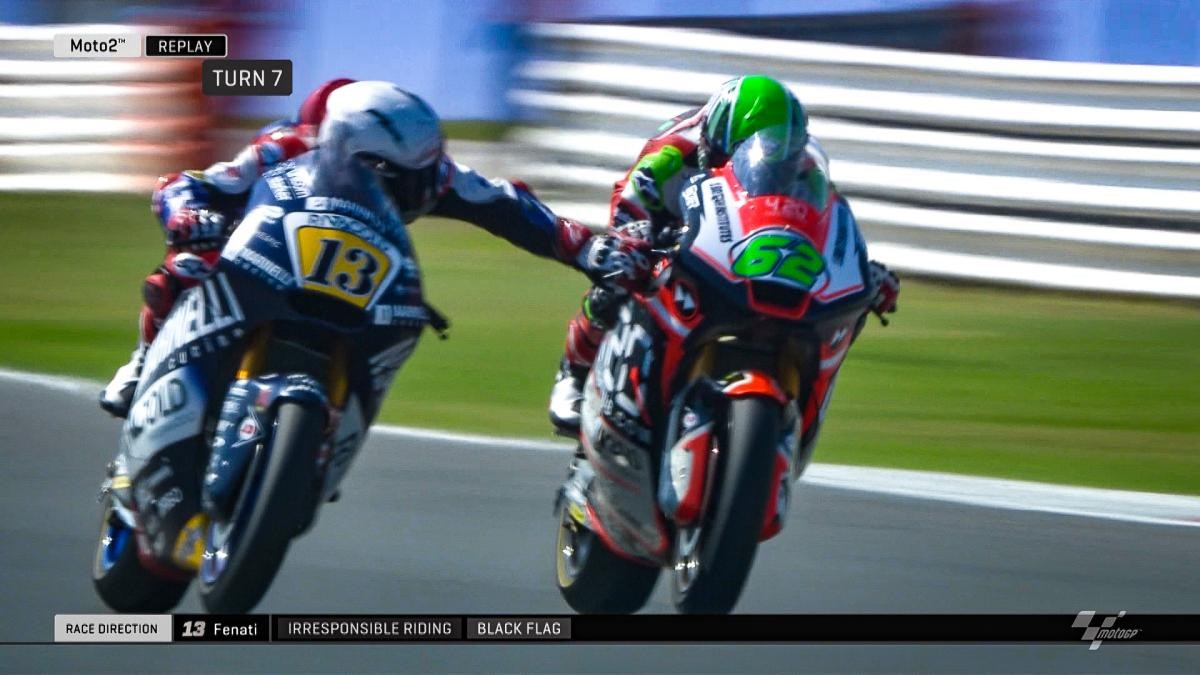 Features
Moto2 Rider Who Grabbed Competitor's Front Brake Loses 2018 And 2019 Rides
Romano Fenati has lost both his current Moto2 ride and his 2019 ride after yesterday's dirty move against fellow competitor Stefano Manzi.
In the Moto2 race at the San Marino Grand Prix, Romano grabbed the front brake of Manzi, apparently in retaliation to Manzi putting Fenati into the gravel earlier in the race. Fenati was black-flagged from the race and later handed a two-race suspension.
Today, Fenati has been dismissed from his current Marinelli Snipers team. The team issued a statement this morning.
"Now we can communicate that the Marinelli Snipers Team shall terminate the contract with the rider Romano Fenati from now on for his unsporting, dangerous, and damaging conduct for the image of all. With extreme regret, we have to note that his irresponsible act endangered the life of another rider and can't be apologized for in any way. The rider, from this moment, will not participate in any more races with the Marinelli Snipers team."
Fenati had a deal for 2019 already in place with Forward Racing team, which moves to MV Agusta—ironically, the same team Manzi currently rides for—but they have also announced they are voiding his contract.
"In all my years of watching sport, I have never seen behavior as dangerous as this," Giovanni Castiglioni, president of MV Agusta, said. "A rider who can act like this can never represent the values of our company and our brand. For this reason, we do not want him to be the rider with which MV Agusta makes its return to the world championship."
"After the disgraceful episode between Romano Fenati and Stefano Manzi, it is impossible for the team to maintain its planned collaboration with the rider from Ascoli for the 2019 season," Giovanni Cuzari, team owner, added. "Fenati's behavior is incompatible with the sporting values of the Forward Racing Team and of MV Agusta. For this reason, though we bitterly regret it, we are forced to cancel our project with Fenati. Our sport is already extremely dangerous, and any act which increases the risks involved for the riders is intolerable. We cannot accept behavior of this type from one of our future riders."