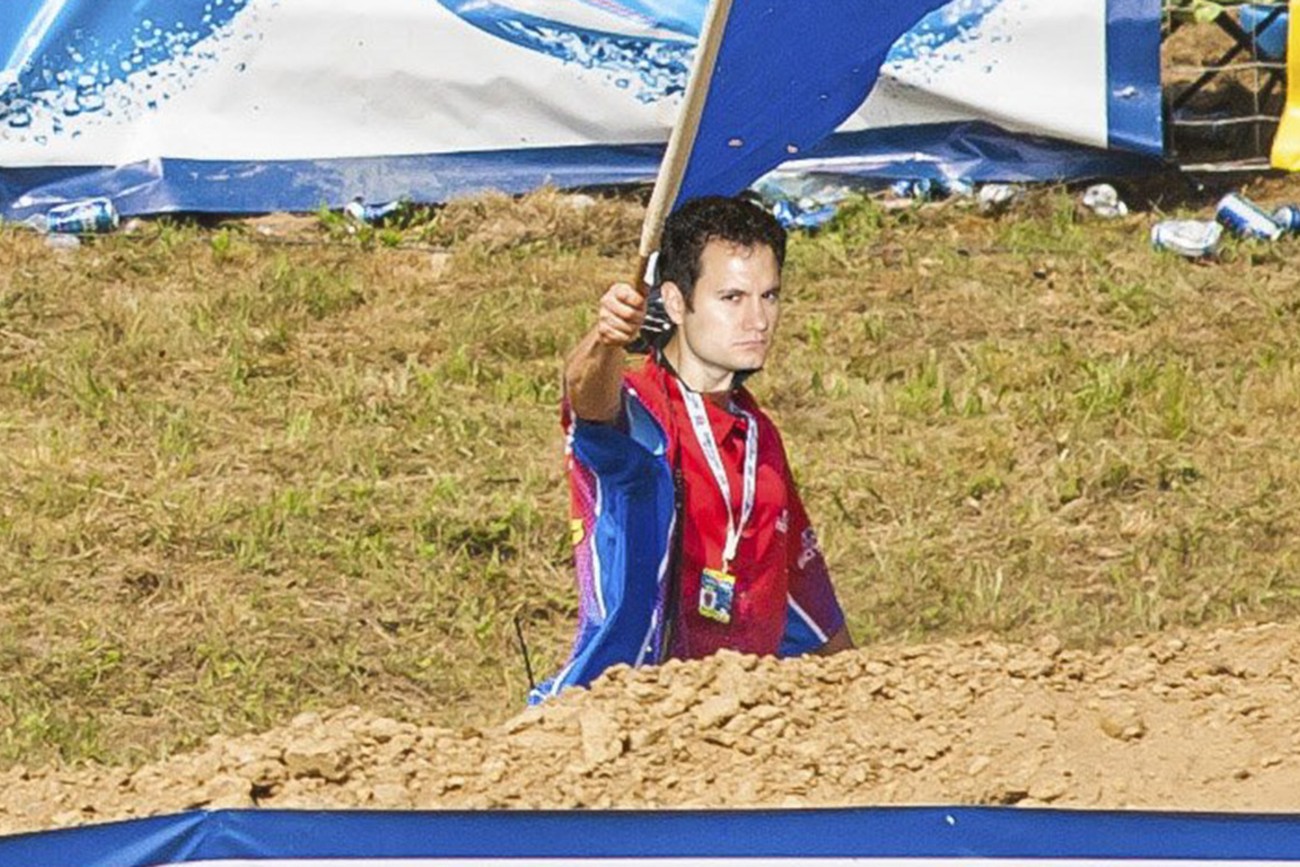 Features
Weege's Mom Never Saw Him Flag At Englishtown
Back in January, Phil Nicoletti and Racer X's Jason Weigandt were co-hosts on Steve Matthes' PulpMX Show. Around an hour or so into the show, Phil, a native New Yorker, brought up an interesting topic that has apparently been circulating around the New Jersey/New York moto scene: Was Jason Weigandt REALLY a flagger at Englishtown New Jersey's Raceway Park growing up?
We published a condensed transcription of the conversation between Phil, Weege, Steve, and Nash, a regular on the PulpMX Show and a New Jersey resident. You can read it here or you can listen to it here around the 1hr 48min mark.
Weege even went as far to reach out to Scott Lukaitis, a New Jersey motocross historian! Lukaitis confirmed he had ZERO photographic evidence of Weege flagging at Englishtown. In fact, NO ONE has a photo of Weege flagging.
So, we never found proof that Weege was indeed a flagger.
Well, the story got a WHOLE LOT MORE INTERESTING this past weekend at the PulpMX/Racer X Live Show in New Jersey. During the show, Matthes brought up the story again, and wouldn't you know it, Weege's mom was actually in the audience. Who better to confirm that Weege was in fact a flagger, right?
Here is a transcription of the conversation or you can listen to it below around the 58:19 mark:
Steve: You and your ex-husband never went to see him flag, right?
Weege's mom: No.
Steve: YOU NEVER SAW HIM FLAG?
Weege's mom: That's right. He could have been lying, right?
Case closed. Weege was NOT a flagger.