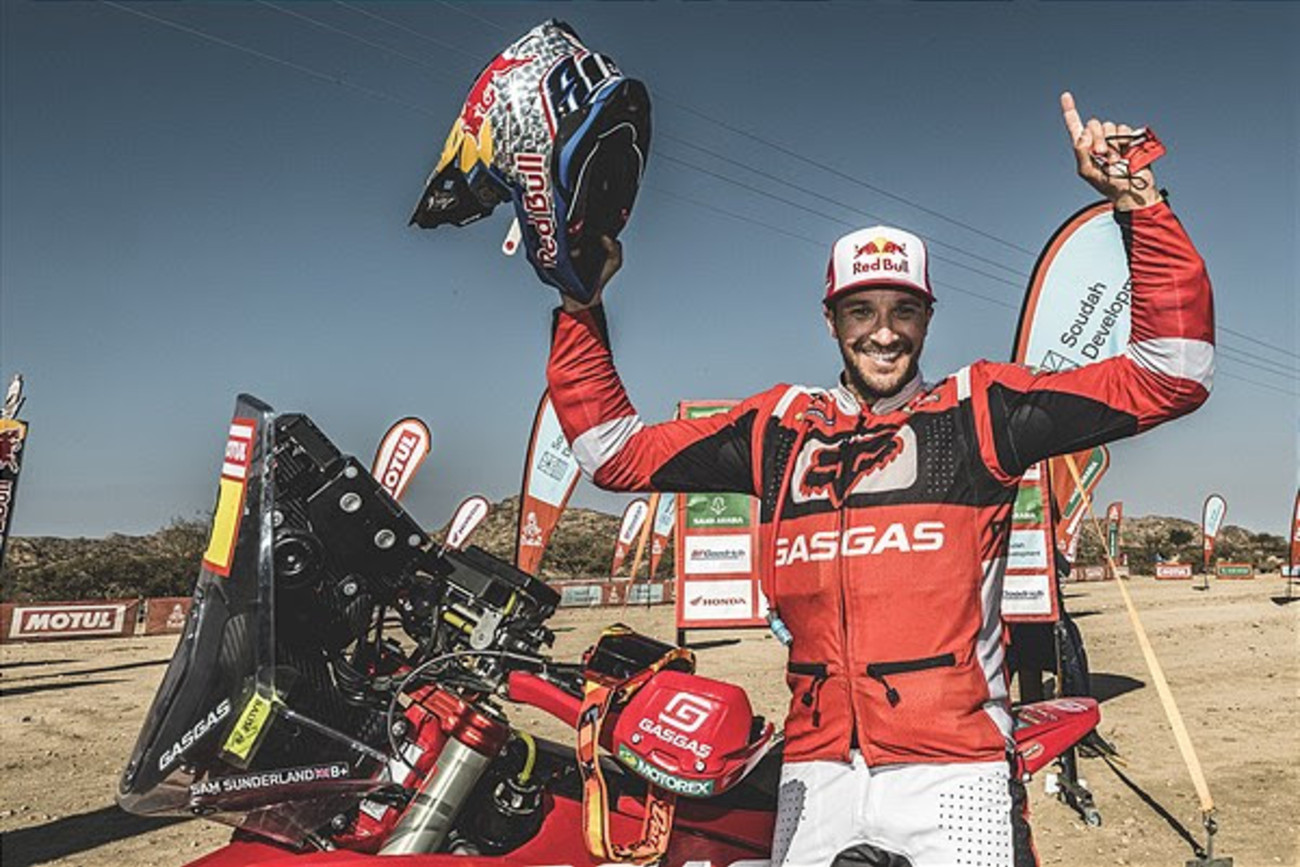 Features
Sam Sunderland and GasGas Win the Dakar Rally
On January 1, riders began the 12-day race at the 2022 Dakar Rally in Saudi Arabia. Last week, Red Bull released this insane video of GasGas (under the KTM umbrella) rider Sam Sunderland racing across the globe to get to the Burj Khalifa, the tallest building in the world, for a photoshoot.  Sunderland travels from, according to Red Bull, Burj Khalifa, Al Maha Resort, Dubai Desert, Hatta, Love Lakes, Madinat Jumeirah, Jumeirah Mina A'Salam, La Mer, Emirates Golf Club, and the Dubai Mall en route to the photoshoot. Well now Sunderland has gone and done it—he won the damn Dakar Rally!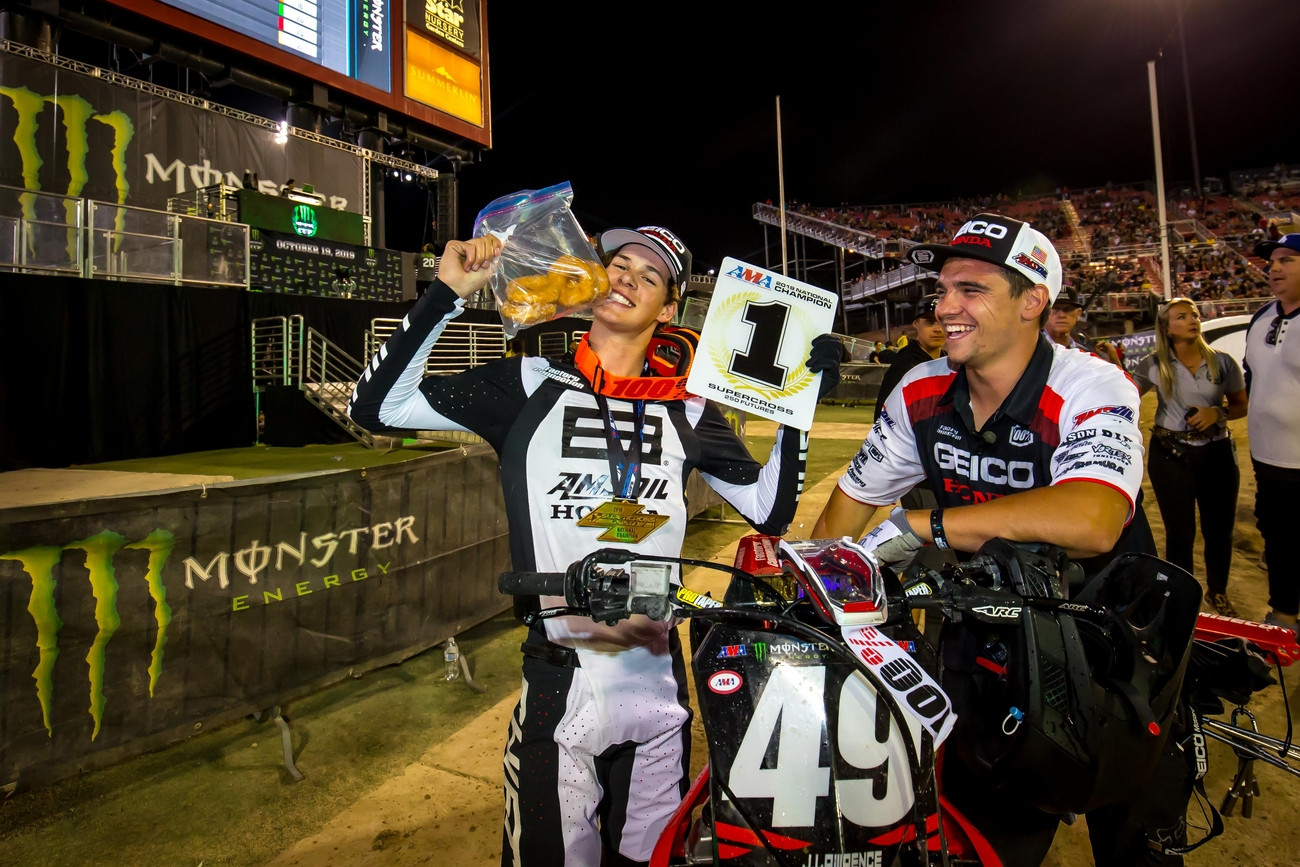 Features
Check Out The Final Episode of Jett Lawrence's Flight Plan Documentary
In the final episode of the Jett Lawrence Flight Plan video series, the Honda HRC rider gets a place of his own and plans some big things for 2022 for the Jettson brand with agent Lucas Mirtl. Jett also tells the story of how he became known as the "donut guy," and the 2019 Monster Energy Cup donuts on the podium story—which hints towards what Mirtl and the crew are planning for Monster Energy AMA Supercross. Meanwhile, Hunter meets up with Formula 1 racer (and fellow Australian) Daniel Ricciardo to talk about life, racing, and more, even riding pit bikes together. There is also some footage of the brothers training at Castillo Ranch in California.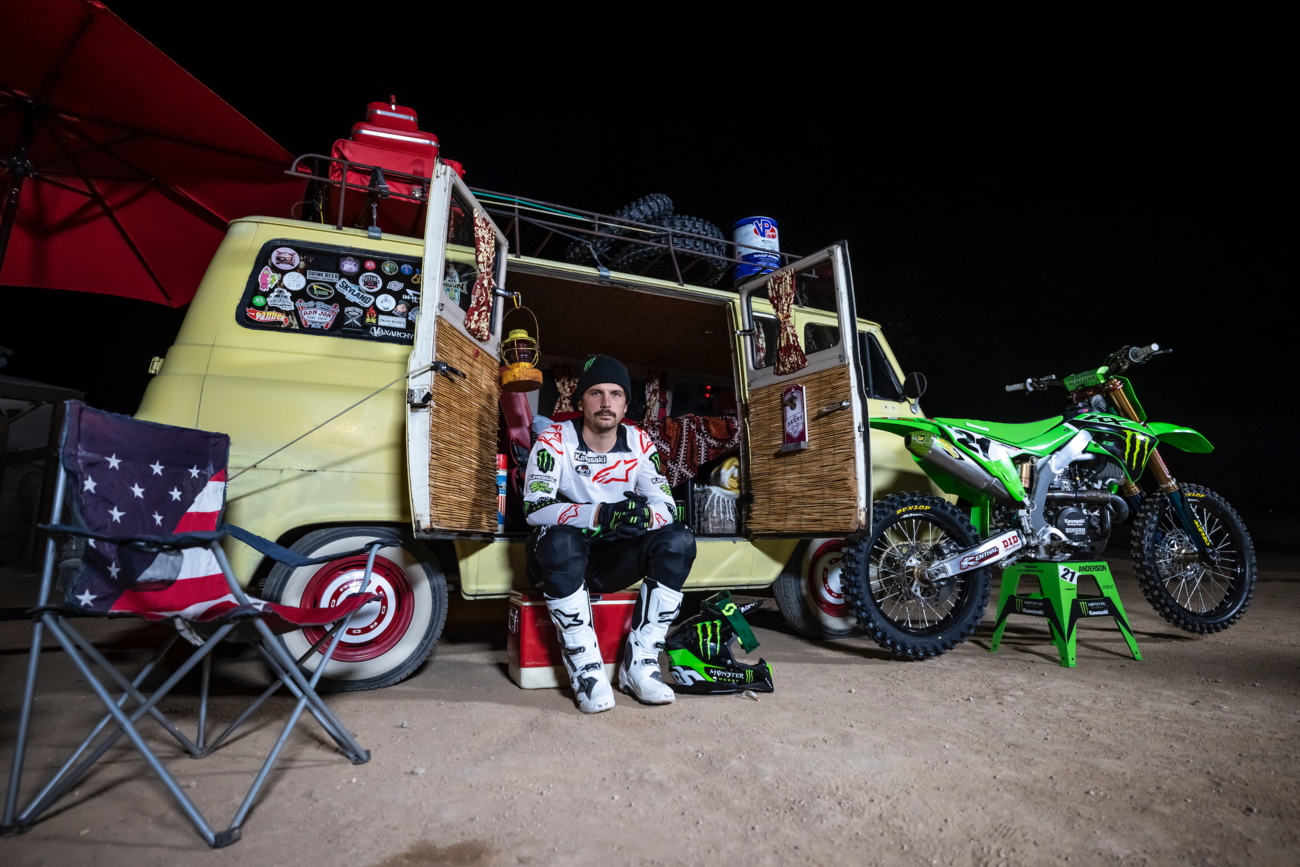 Features
Dirt Shark Welcomes Jason Anderson (and Team Fried) to Monster Energy Kawasaki
Now that "El Hombre" is a member of the Monster Energy Kawasaki team, Dirt Shark and his crew had to welcome Anderson and his Team Fried crew (Tom "Tommy Tenders" Journet and Matt "Fried" Rice) to the Monster Energy family…and things got a little weird. Guess it's safe to say the trio is out of this world.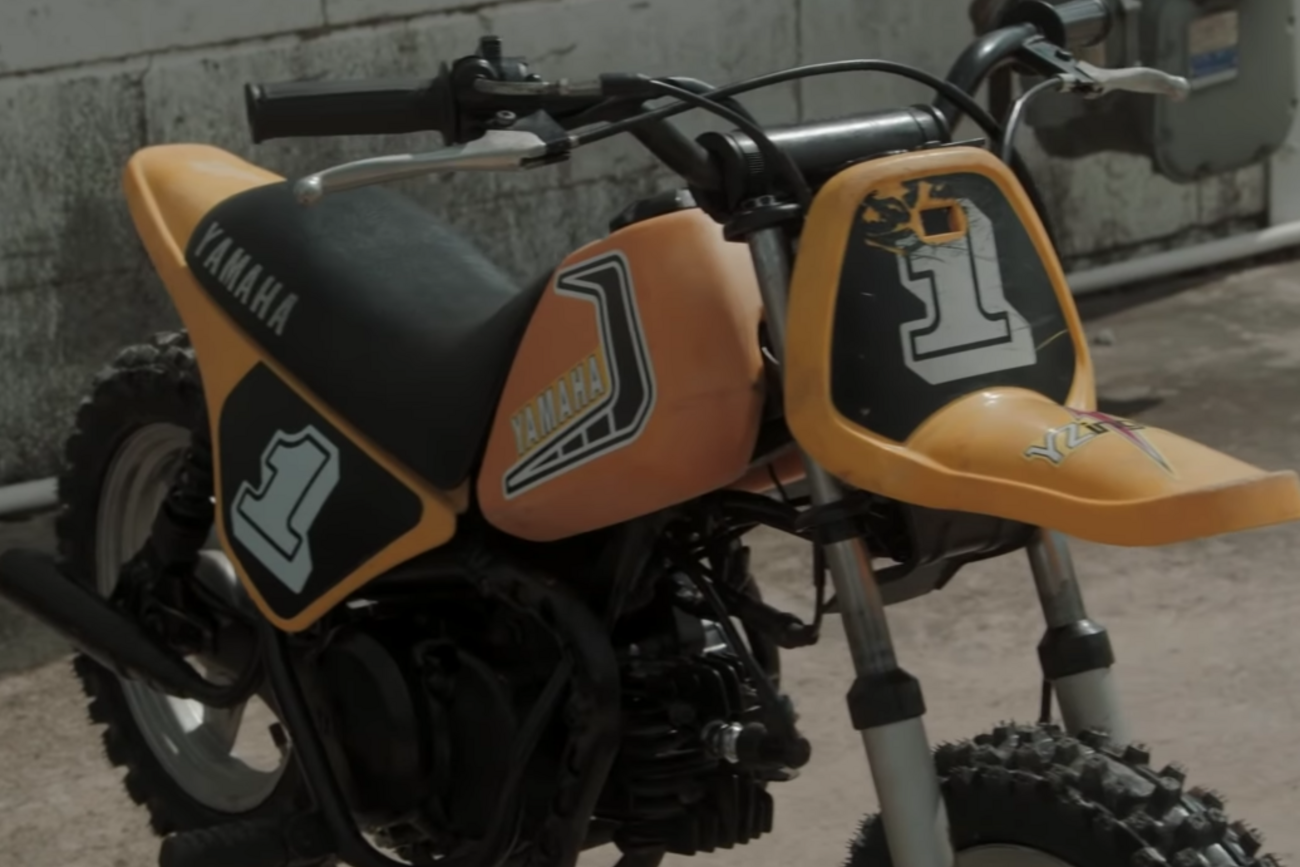 Features
Watch: We Went Fast's "Little Giant: The PW50 Story"
Last October, our colleague Brett Smith over at We Went Fast wrote a story about the Yamaha PW50, from its inception to its debut to the current model and how it has impacted thousands and thousands of individuals—its worth the read (or listen if you prefer it that way!). Well Smith's latest work of art is something we hinted towards last week in Racerhead #50: a movie on the famous machine. Grab your family member that got you into riding and watch this with them.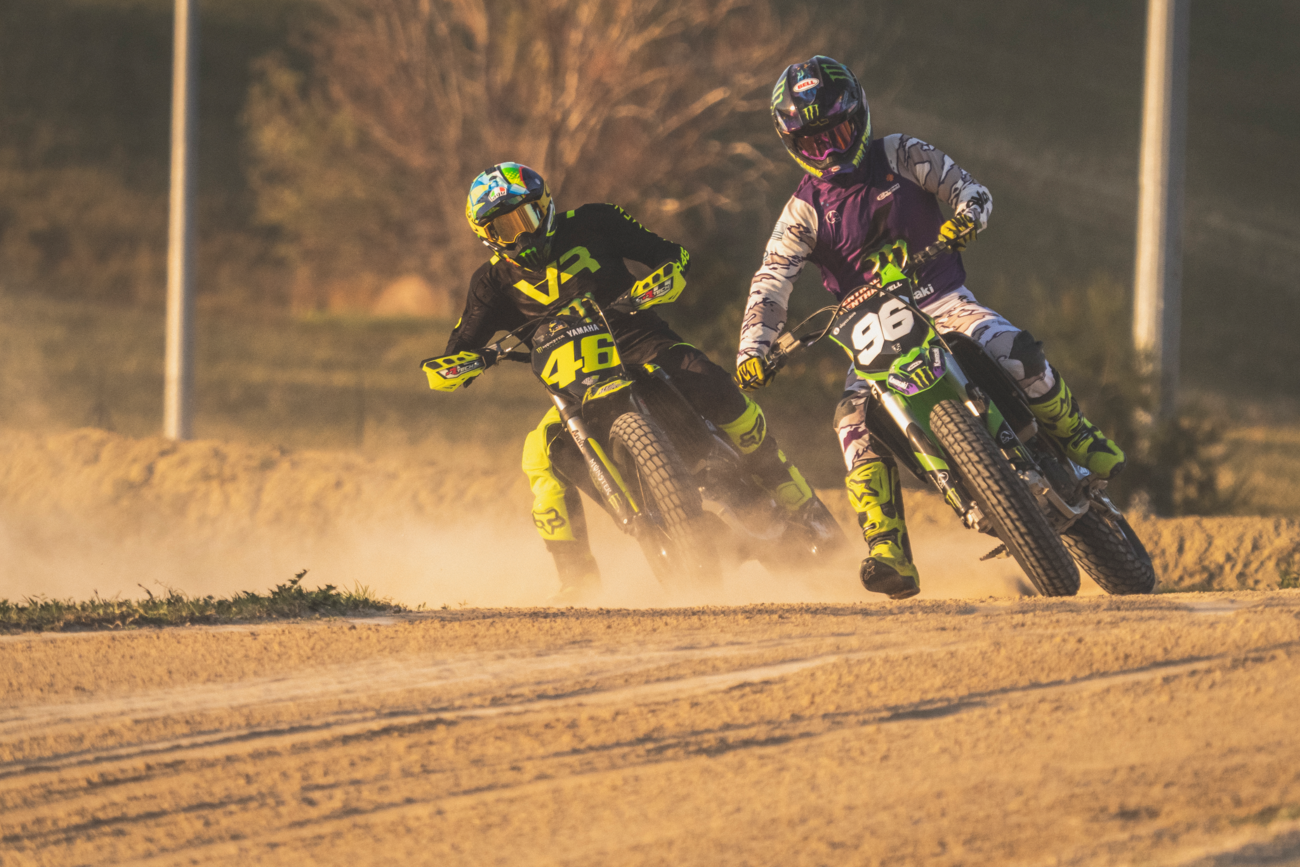 Features
Axell Hodges Visits Valentino Rossi to Rip The Doctor's Motocross & Flat Tracks
In the latest Dirk Shark/Monster Energy video, freeride specialist Axell Hodges heads to Italy to pay a visit to Valentino Rossi. The MotoGP legend is hanging up his boots officially after an incredible career, but even at age 42, Rossi still rips—not only on a MotoGP bike. Watch as Hodges and Rossi (who practices on a dirt bike in his off-seasons) rip around The Doctor's facility on both the motocross track and the flat track.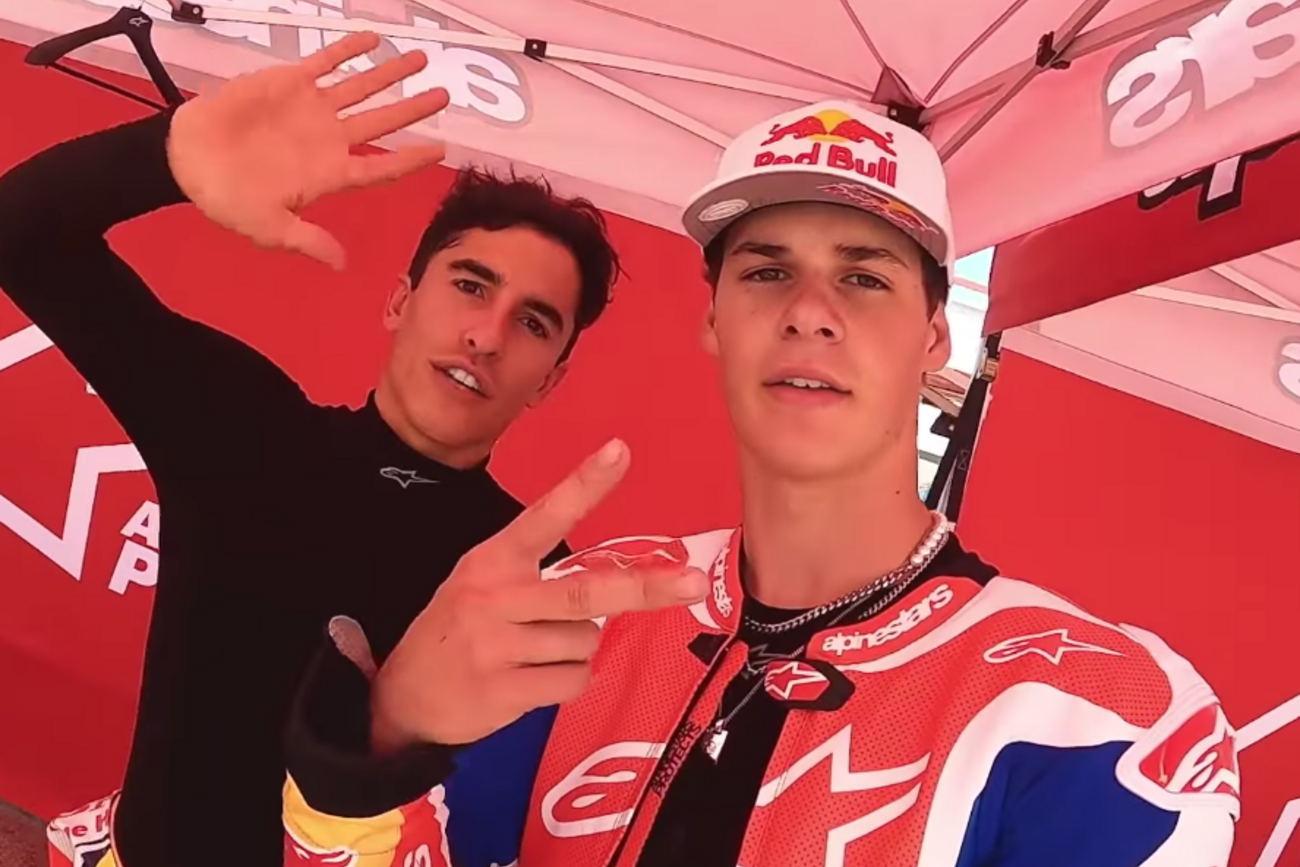 Features
Episode 3 of Jett Lawrence Flight Plan Video Series—Jettson Takes on MotoGP Star Marc Marquez
In the third episode of the Jett Lawrence Flight Plan Video Series, the 18-year-old visits with MotoGP star Marc Marquez to test his mini MotoGP skills and to talk with the multi-time champion about life on and off the race track. The Australian even makes a bet with Marquez, who went on to win the race that weekend and follow through with the bet (you'll never guess what the bet includes). Jettson also surprises his brother Hunter with his own Red Bull helmet, welcoming the oldest brother to the Red Bull family.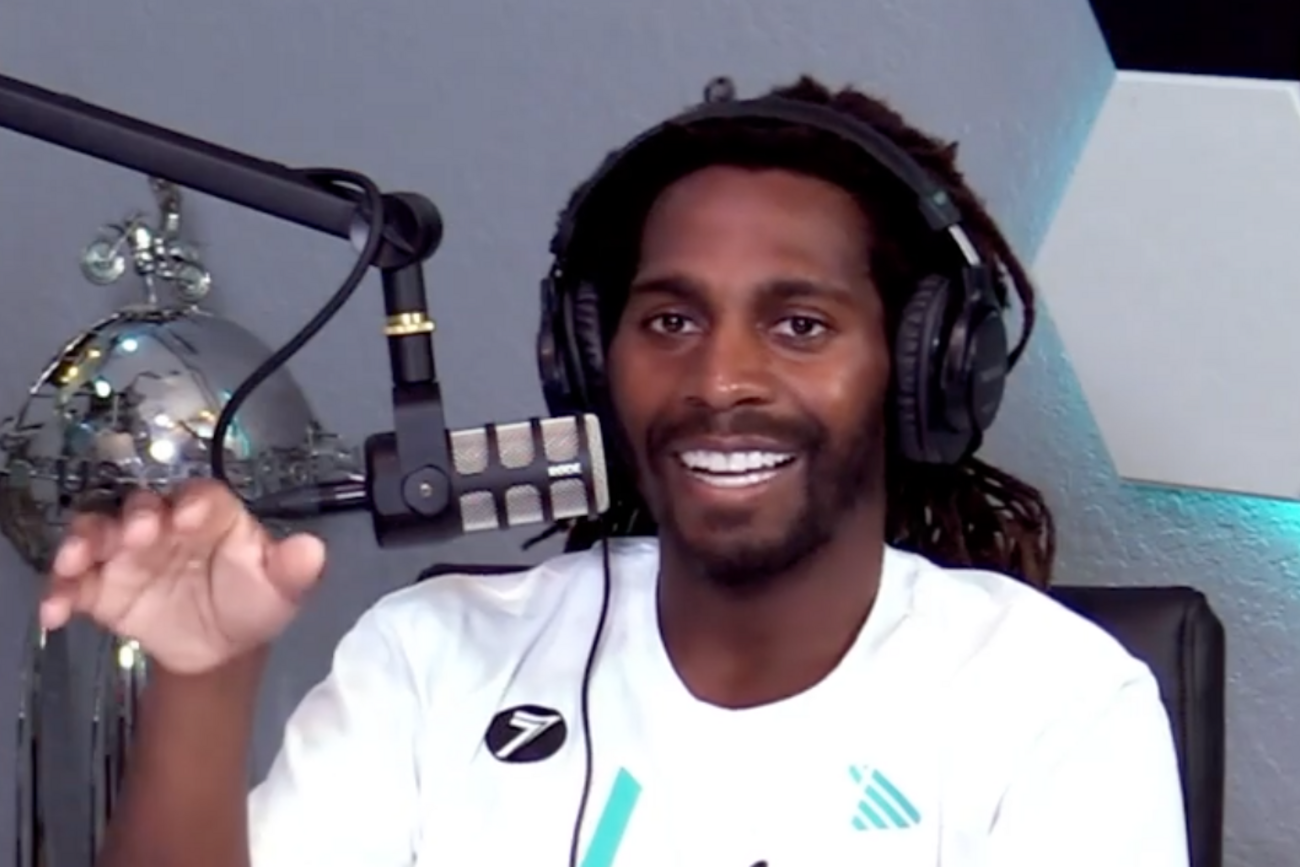 Features
James Stewart Drops Episode 1 of New Bubba's World Podcast
James Stewart hinted to something on his personal Instagram earlier this week. Then yesterday he dropped another hint, posting a photo of himself and SevenMX's Roger Larsen in front of a few microphones, confirming the rumor that Stewart was starting his own podcast. Well today, the first episode of the Bubba's World Podcast officially dropped, and it's worth a listen.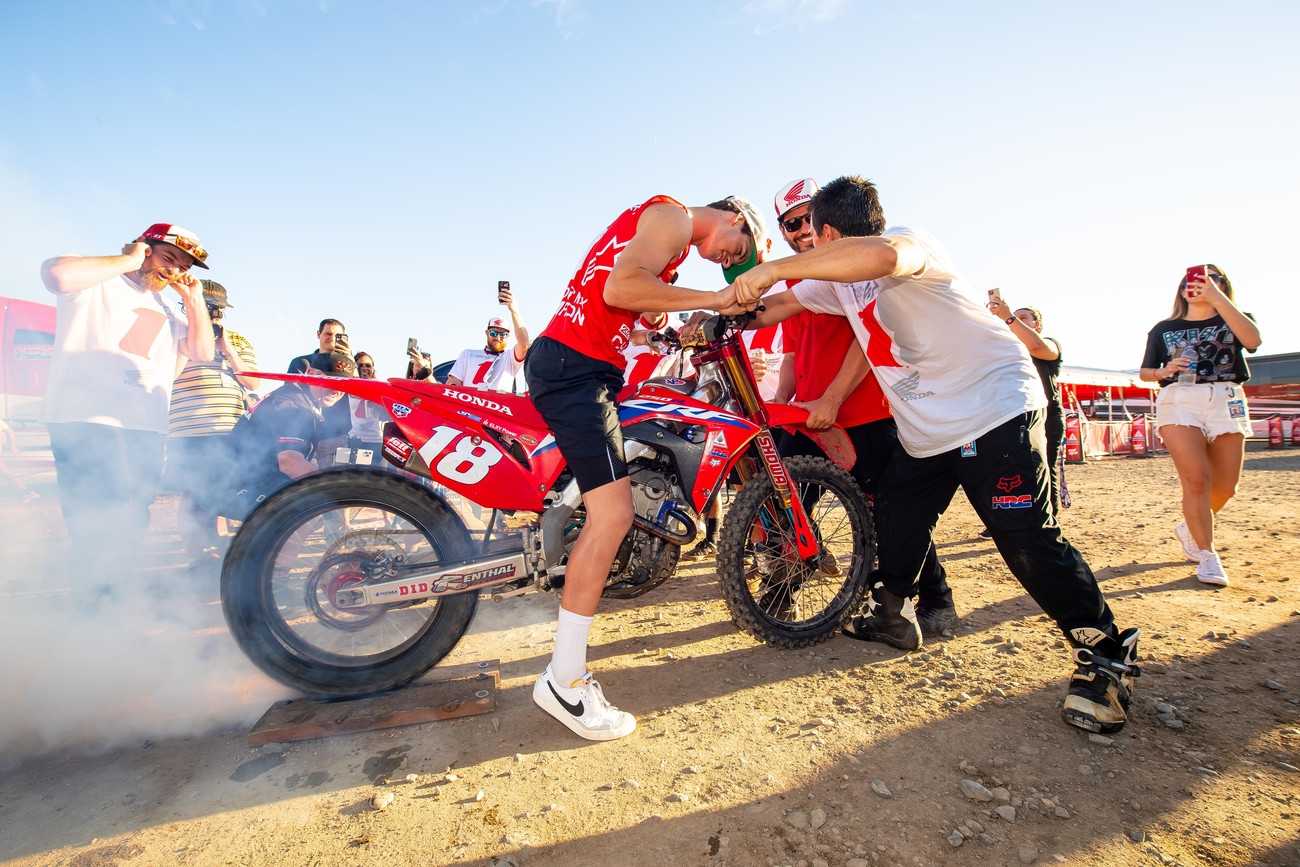 Features
Episode 2 of Jett Lawrence Flight Plan Video Series Is Already Here!
Less than 24 hours after the first episode of the Jett Lawrence Flight Plan video series dropped, the second episode is already live! Watch as Lawrence and his crew take on a day at Topgolf for his 18th birthday (where his crew blasts him with silly string on the walk in, talks with former supercross pro Josh Hansen about taking riding as a star seriously, and his family weighs in on the Australian's "girlfriend game," and more. There is also footage of Jett and Hunter from their young racing days in Europe—Jett in 2014 at the Junior World MX Championship and Hunter at the 2011 Junior World MX Championship. The family also talks about moving from Australia to the Netherlands then to America and the struggles the family has overcome to get to where they are today. The episode closes off with Lawrence at the 2021 Lucas Oil AMA Pro Motocross Championship at the Hangtown Motocross Classic finale, when he was trying to hold off Justin Cooper for the 250 Class title.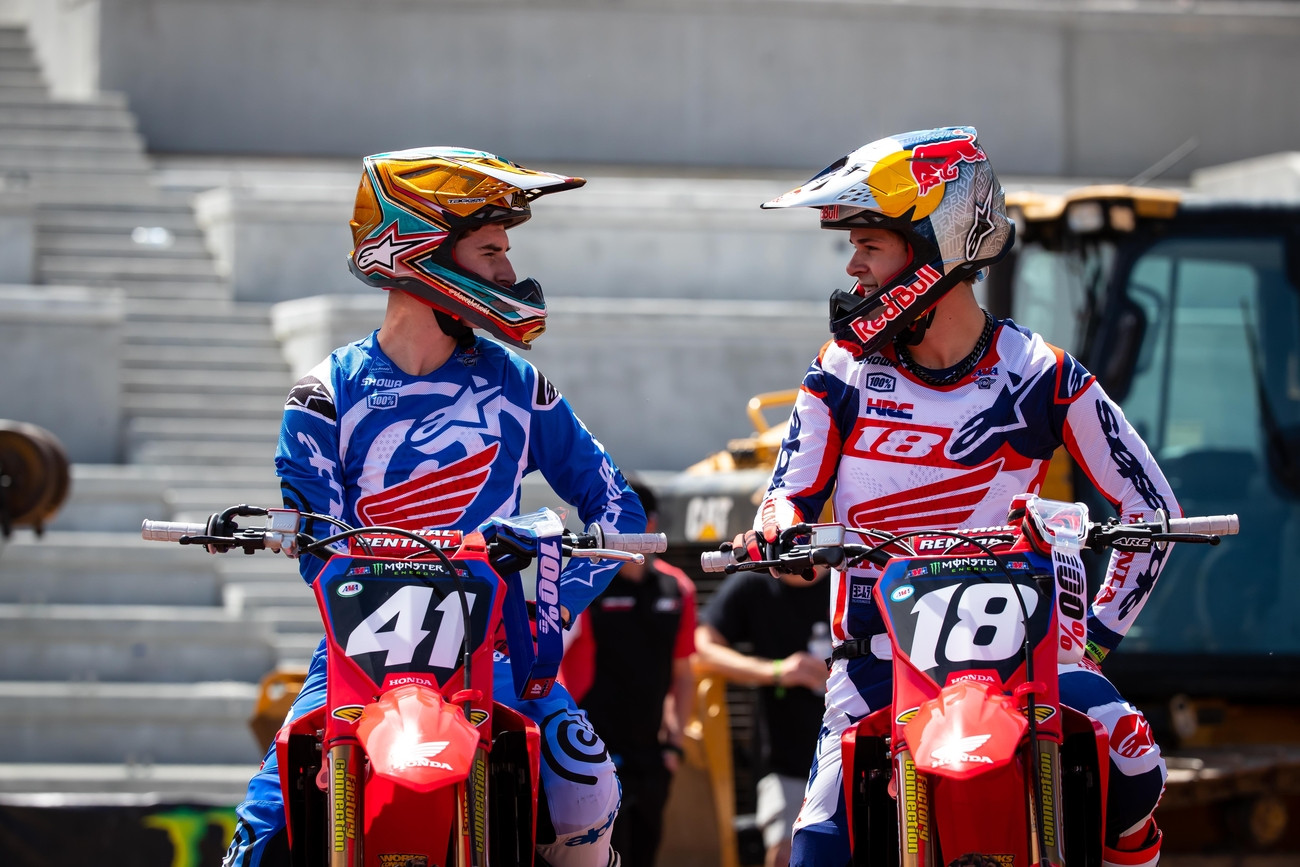 Features
Episode 1 of Jett Lawrence Flight Plan Video Series Just Dropped
We had heard rumors that a Jett Lawrence video series was in the works, but we were unable to confirm more details—that is until now! Today, Red Bull dropped the first episode of Jett Lawrence Flight Plan, documenting the life of the now 18-year-old factory rider's life both on and off the racetrack. In the first episode, we learn about Jett and his family: his older brothers Hunter (his Honda HRC teammate) and Tate (the middle child who is a high-functioning autistic person); his brutally honest dad Darren AKA "Dazzy"; and his mom Emma AKA the "fun police," according to the rest of the family. The first episode also brings in Travis Pastrana to talk about his similarities and differences to the young Australian. This episode touches on some of Jett's accolades and downfalls early in his professional racing career, but further episodes are expected to highlight his racing more in-depth. Check out the first episode.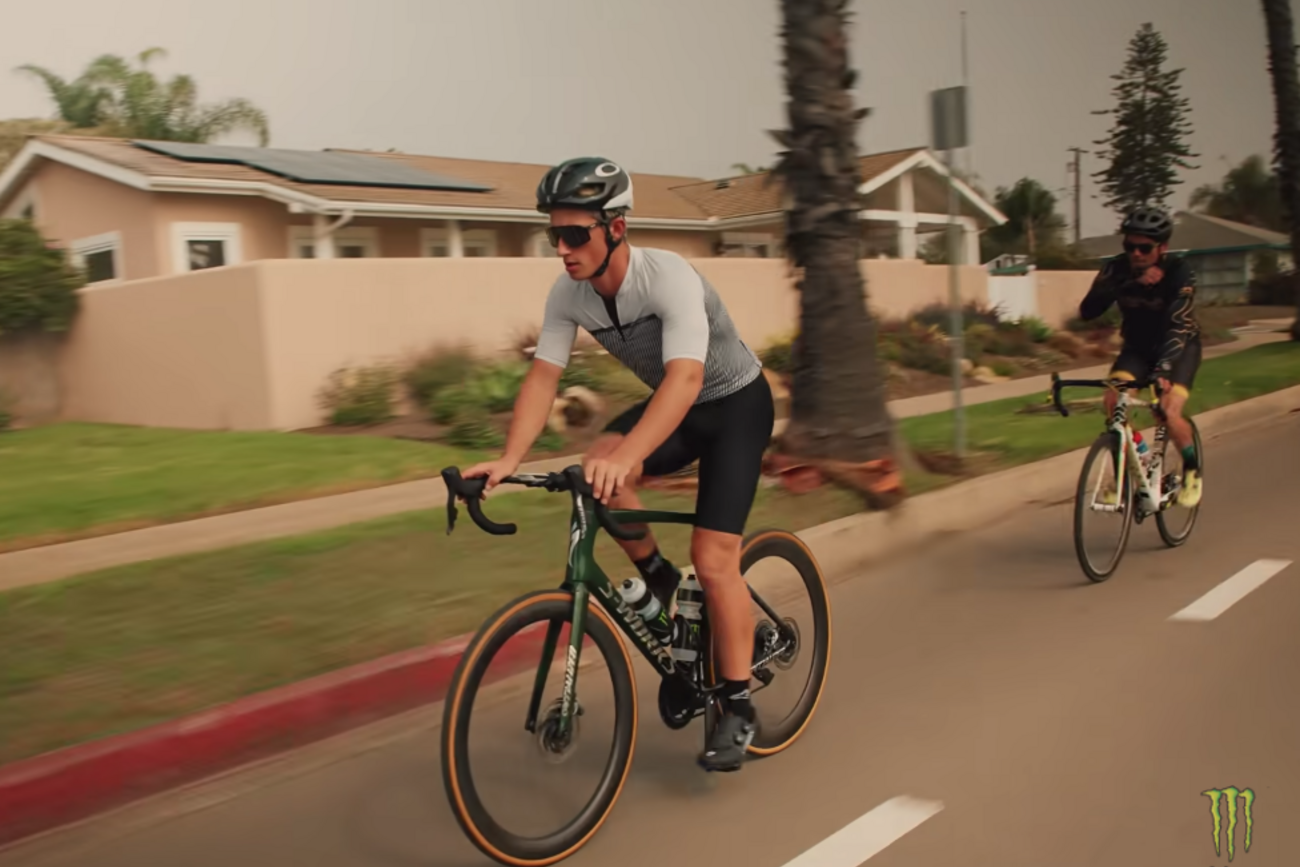 Features
Watch: Two Three Episode Four – Chase Sexton's '22 Supercross Boot Camp is Underway
With the 2022 Monster Energy AMA Supercross Championship only about a month away (!), riders are ramping up their home stretch of training before the new year and AMA season. Honda HRC's Chase Sexton is spending his time in California with a boot camp before the January 8 season-opener Anaheim 1 Supercross. Sexton puts in a training session on his road bicycle before going to the gym with his new trainer Peter Park for a session in the weight room. Then, the #23 heads off to Castillo Ranch for some motos.